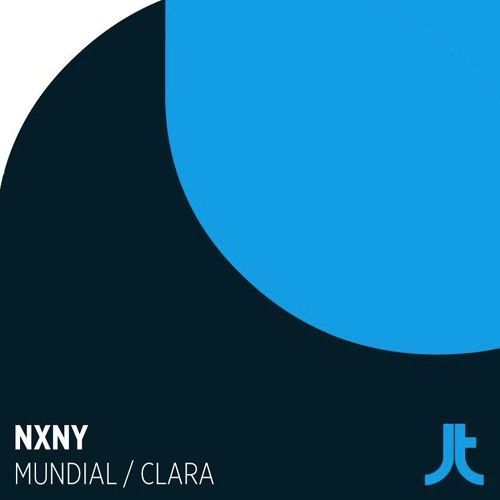 NXNY - Mundial/Clara
NYC duo NXNY recently unveiled their Mundial/Clara EP, out now via Juicy Music.
Signed to Robbie Rivera's Juicy Music label, NXNY's NJ NoDoubt and Xavier Murillo made an explosive entrance in 2016. With a sound largely inspired by their hometown of New York City, NXNY has performed at the likes of Pacha NYC, Cielo and Governer's Island. NXNY's trademark sounds and electric personalities have caught the attention of industry icons across the globe, such as Bob Sinclar, Michael Woods and David Tort.
While the A side "Mundial" is a monster of a track, fusing rollicking tribal percussion with full-throttle driving techno, the B side "Clara" is a more playful, slow-burn of an underground house track, featuring hypnotizing vocal snippets, fidgety beats and murky electronic tones. With this short-player, the duo delivers a full-throttle affair that leaves the listener feeling at once disoriented and utterly intrigued.
The duo says of the release, "Our new EP is an exploratory journey influenced by Central and South American musical elements, reflects our darker and lighter styles. "Clara'" (light) is a bright, electric and melodic track while "Mundial'"(World) brings out a raw and tribal energy to the forefront."
While this music is tough as nails, NXNY strikes a rare balance of genre-bending productions that are perfectly built for peak time use but still masterfully crafted with flecks of subtlety. The Mundial/Clara EP is a two-sided journey between the harder and more ambient aspects of dance music – NXNY emerges with a sound that can truly be described as unique for their second EP on Juicy Music, following the duo's Konkrete House EP.
Due to touch down digitally on August 5, the Mundial/Clara EP's release will also be properly celebrated that week, when NXNY will be playing a showcase with Robbie Rivera at Analog BK on August 6 – more details are below.
Tracklist:
1. NXNY – Mundial
2. NXNY – Clara