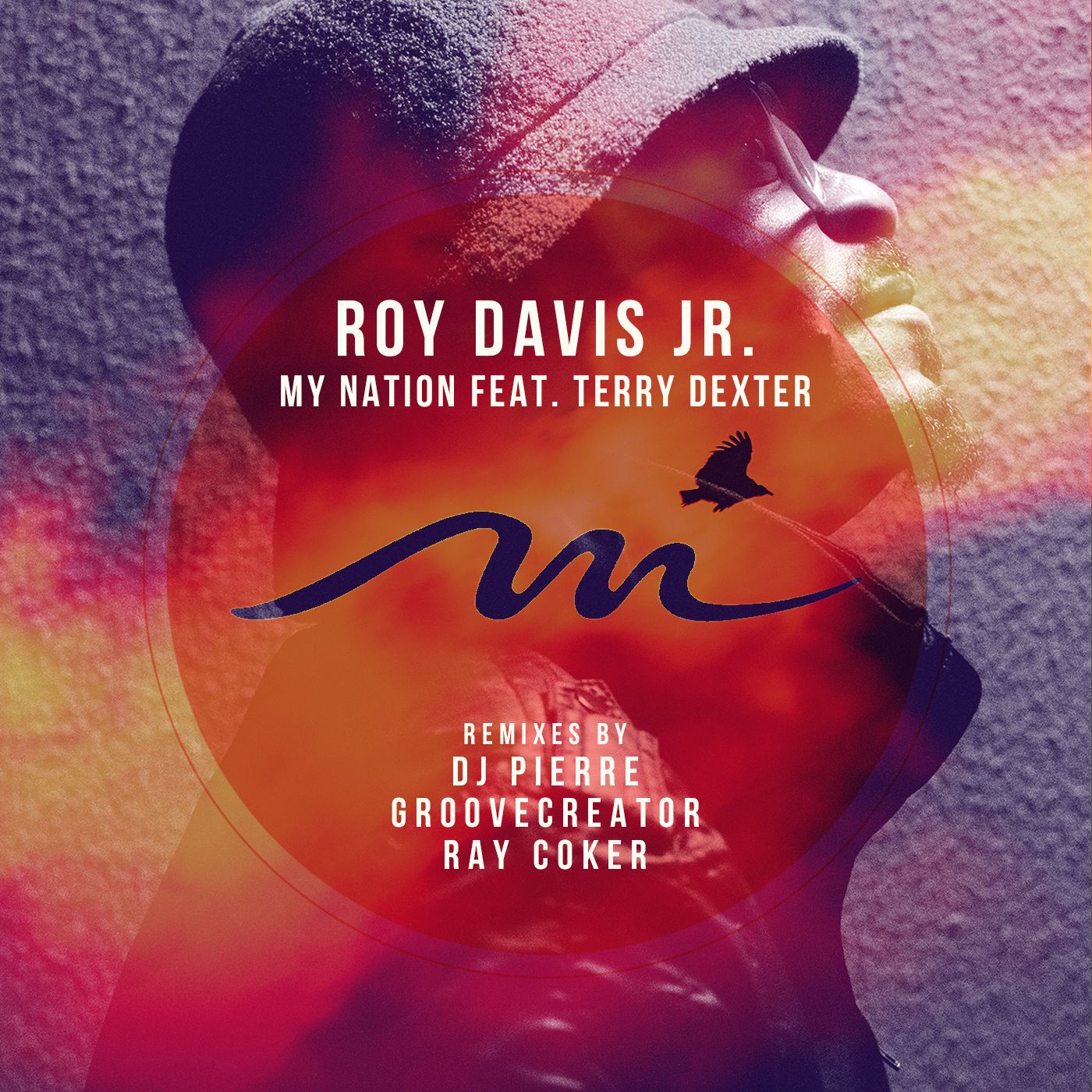 Roy Davis Jr. - My Nation feat. Terry Dexter
Now into its tenth year, Canadian label and house mainstay Mile End cooks up another sizzling house record, this time from Chicago legend and label regular Roy Davis Jr. Featuring the vocals of Terry Dexter, the track comes with remixes by fellow legend DJ Pierre as well as Ray Coker and Groovecreator.
Roy Davis Jr has long been a global house icon thanks to tracks like 'Gabriel' and countless others, and last year he served up his latest and greatest album on the label entitled Destroy & Rebuild. It proved Roy has evolved with the times and offered up a rich tapestry of house in all its many styles, and this new track is taken from that album.
In original form it's a slick, steamy cut with rubbery bass, upright drums and a killer vocal line filled with soul. Cute chord stabs add colour and the whole thing effuses good time vibes.
First to remix is DJ Pierre, the former member of Phuture who pioneered the acid sound in the Eighties. His version is littered with big chords and swooshes of white noise, making it a more energetic and peak time cut that sends hands in the air.
Next up Ray Corker takes things down a notch to serve up a cute and jazzy number with noodle bass, musical synth lines and a real house party feel. Finally, well-regarded New York DJ Groovecreator, who established his tribal and house sound during appearances at Limelight, Centro-Fly and Avalon, then gets pumping and sweaty on his uptempo version. Teasing the vocal and adding lots of filter bass drama, his version is a real banger.
This is a fine package that breathes great new life into the still essential original.
Tracklist:
1. My Nation feat Terry Dexter –Original Mix
2. My Nation feat Terry Dexter – Dj Pierre Remix
3. My Nation feat Terry Dexter – Ray Coker Remix
4. My Nation feat Terry Dexter – Groovecreator Remix