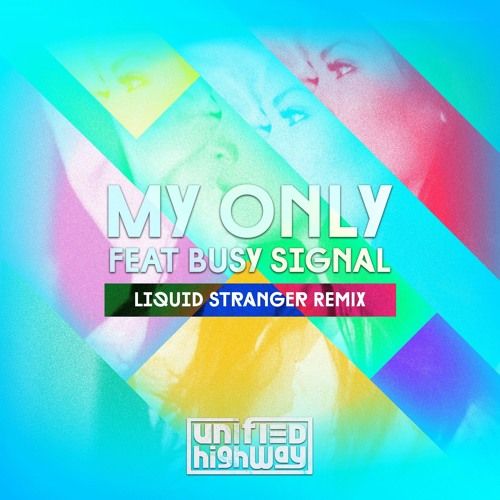 Unified Highway - My Only (Liquid Stranger Remix)
Electro/Reggae/Soul group Unified Highway follow up their self-titled March 2016 debut with this ten-track remix compilation. Unified Highway is a new group, joining the musical forces of of Eric Rachmany of Rebelution and HIP HOP bass music producer Amp Live.
They celebrate the fast-approaching release of the album with an early premiere of Liquid Stranger's trap remix of "My Only," featuring Eric's vocals with a heavy drop and lots of wobble, available for streaming now.

This remix compilation takes us on a psychedelic journey of dub and synth with Eric's powerful lyrical accompaniment driving the album through unexpected narrative territory. This ten-track trap and bass-packed remix album unifies some of today's top producers on a single, audacious project.
Tracklisting
1. My Space (Mikos Da Gawd Remix)
2. Stand Proud (Dirt Monkey Remix)
3. Distractions feat Hirie (Yeti Remix)
4. My Only (Dirty Fresh Remix)
5. Same Thing Coming (Krooked Drivers Remix)
6. Rainy Day in Autumn (Kris Royal Remix)
7. Losing My Religion (Ill-esha Remix)
8. Never the Same (Amp Live Remix)
9. We Can't Fall (J.Patz Remix)
The album also features remixes from the likes of psychedelic trap producer Ill- Esha, electro hip-hop DJ duo Krooked Drivers, bass music producer Dirt Monkey, along with Amp Live. The remix album provides a sonic roller coaster of electromagnetic music and human melodies. At moments this album becomes celestial, taking listeners into a whole new vibe resonate of festivals like Burning Man but with the ecstatic celebration of today's top music festivals.
Rebelution vocalist/guitarist Eric Rachmany and renowned producer, DJ and remixer Amp Live (formerly of Zion I) team up for the new live band Unified Highway. The duo's self-titled thirteen-track debut Unified Highway album [Audible Collision / Strange Focus Records] released in March 2016, explores the intersection of reggae, electronic, hip-hop, alternative, and soul-creating unforgettable songs with meaningful and uplifting lyrics.