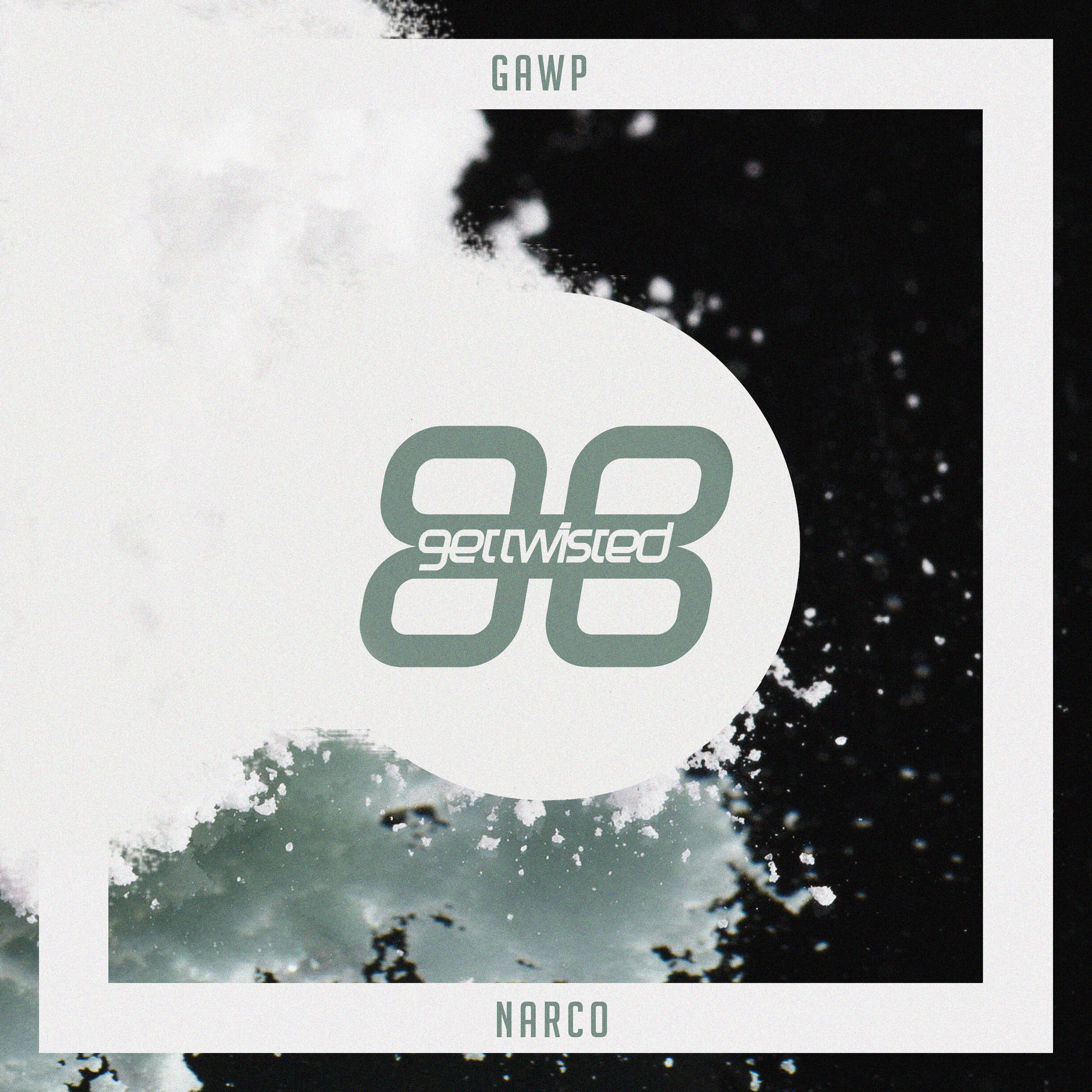 GAWP - Narco
GAWP drops the addictive 'Narco', released on Get Twisted Records on 16 June 2017.
With 'Narco', acclaimed Leeds-based producer GAWP unleashes a bass driven house cut that blends a deep and dirty, driving bassline with a catchy vocal hook.
The end result is a standout track that will set alight both peak-time dance-floors and Ibiza parties this summer.
Having previously toured and released music under different guises and styles, GAWP is certainly no stranger to the music industry.
Not afraid to take a risk, GAWP made his mark on the scene with a new sound and name by jumping straight in at the deep end with a string of high profile shows and critically acclaimed tracks. Aiming for premium quality with every release, his initial productions quickly gained support from a huge spectrum of established artists, from the likes of Claude VonStroke, Billy Kenny, Roger Sanchez, Golf Clap, Sister Bliss, and Kyle Watson to name just a few.
Previous GAWP releases include 'Prime Society' on Dirtybird, 'Subfood' and 'Grit Your Teeth' with Gymbo on Cheap Thrills, and 'Go With The Flow' on Night Shift Sound.
Since its inception 2012, Tough Love's record label, Get Twisted Records, has gone from strength to strength, signing an imprint deal with Columbia Records in 2015 and featuring releases from both established names and rising talent including Roger Sanchez, Todd Terry, Sandy Riviera, Amine Edge & DANCE, Man Without A Clue, Purple Disco Machine, Full Crate, No Artificial Colours, Hannah Wants, LiTek, Leon Lour & Felon, and Get Twisted Records continues to grow in stature, with sell-out London shows across 2016 and 2017 showing the power the label currently commands in the UK.
Social Media links
GAWP:
www.gawpmusic.co.uk
www.soundcloud.com/gawp
www.facebook.com/gawpmusic
www.twitter.com/gawpmusic
http://instagram.com/gawpmusic
Get Twisted Records:
gettwistedrecords.com
soundcloud.com/gettwistedrecords
facebook.com/gettwistedrecords
twitter.com/gettwistedrecs
youtube.com/gettwistedrecords
www.instagram.com/gettwistedrecords