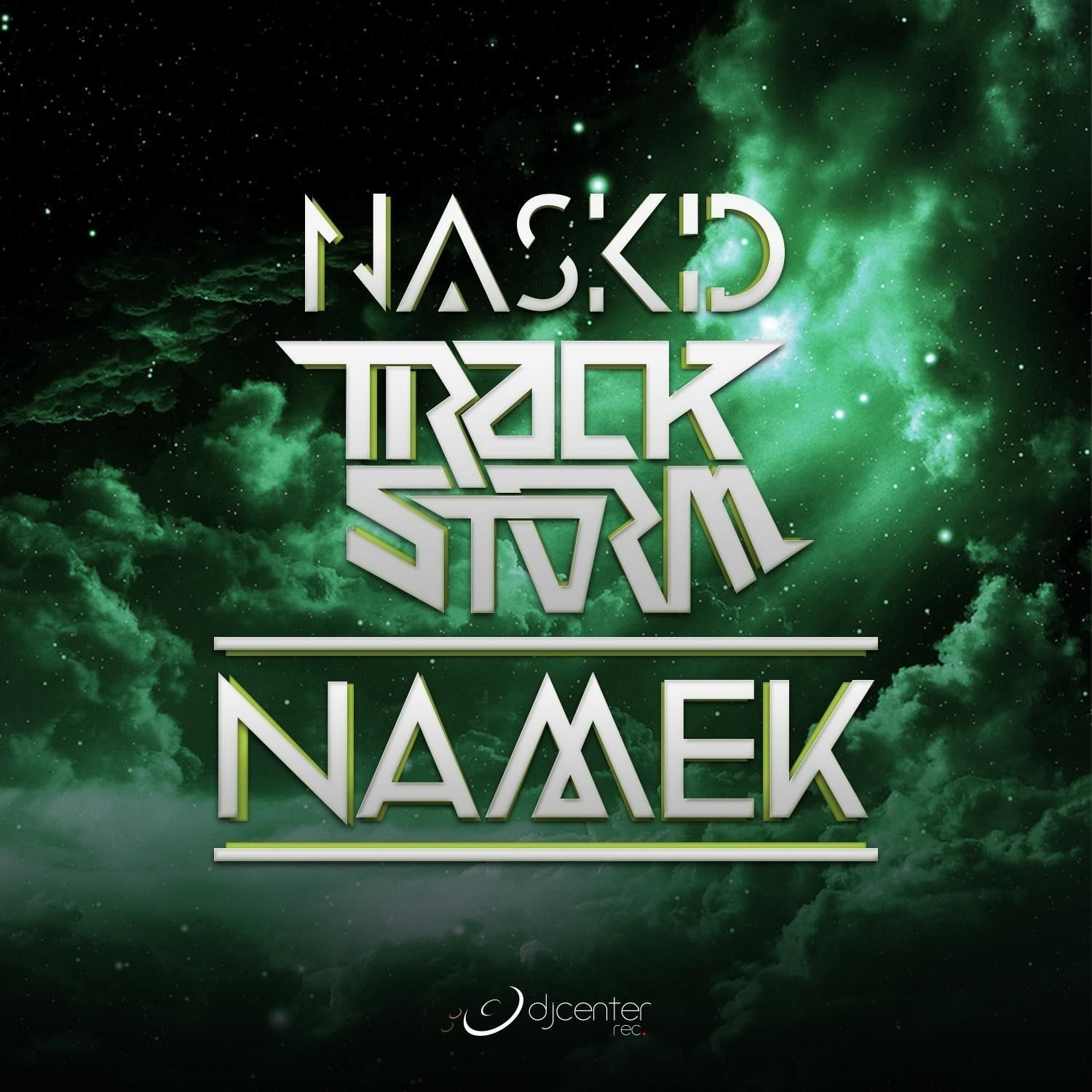 Naskid & Trackstorm – Namek
What happens when two of the most in-demand djs come together on DJ Center Records? Well then its definitely nothing short of a masterpiece! With Naskid & Trackstorm's "NAMEK", DJ Center Records brings to you a one of a kind release you wouldn't dare miss!
Trackstorm aka Jordan Houyez is a French composer. First influenced by rock bands such as Metallica or Guns n' Roses, he started playing music at 8. Thanks to his parents, he took guitar lessons until the age of 15. During that time, he did a few gigs and played in several rock bands but found it difficult to become integrated due to his young age. Since then, he worked hard to get a Home Studio and started producing his first Hip Hop beats. Soon thereafter, he quickly caught numerous French rappers' attention and in 2005, he had 2 Hip Hop compilation albums: "Haute tention" and "Autoprod 2005" plus works with other artists such as Tyron Carter, for whom he produced 8 tracks of his album in 2007 on Sony BGM. During the same year, he made music for the European Nike and iPod ads. Following his success, his talent catches M. Pokora's attention as he calls him for the track "Through The Eyes", co-produced by Timbaland in 2008. Since then, Trackstorm has worked with world famous artists such as Diddy, Akon, Craig David, Jason Derulo, Timati, Shontelle, Ja Rule, Kat Deluna, & Kalena (Dirty Money). In 2012, he decided to start a career under his own name and works and from then on has started on some major projects of his own!
NASKID on the other hand is a producer and composer and is known to be the origin of several other musical projects recognised under different pseudonyms. Comfortable with any musical style, he is at the service of all types of artists. Completely self-taught, his compositions are known to have an electronic melodious spirit! His influences are very diverse as they range from Hip-Hop to House, Pop and Classical. Today, NASKID evolves onto the public scene and his releases to date can be found on a number of international labels.