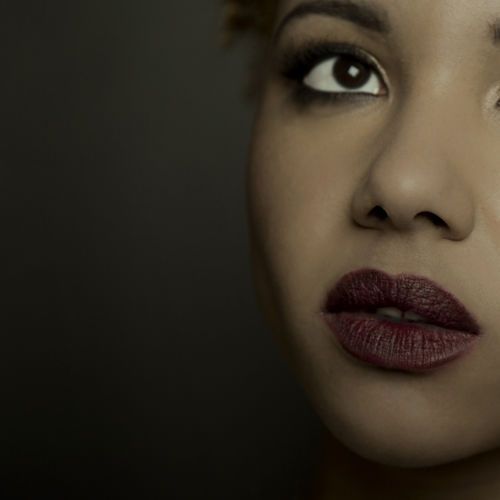 Natalie Duncan vs DJ Q - Natalie Duncan vs DJ Q – Oh My God
Having garnered acclaim from publications such as Q Magazine and MOJO with her debut release 'Devil in Me', Natalie Duncan returns with a new EP, 'Black and White'.
Having previously drawn comparisons to Joni Mitchell, Nina Simone and Radiohead, Natalie's sound has developed radically since the release of 'Devil in Me'. Her latest material sees her experiment with new modes of songwriting, turning to heavy electronic manipulation of her characteristically raw vocals to create a more contemporary feel.
The title track opens with melancholy synth pads and a gentle refrain composed from chops of Natalie's vocal, creating a vibe similar to that of FKA Twigs and Kelela. The sparse instrumentation allows her flawless voice to build and shine, recalling moments of her debut in vocal tone.
'Oh My God' further strengthens the contemporary feel with its stuttering trap-influenced rhythms and vocal processing, reminiscent of old school garage cuts. Drawing heavily on the garage feel, the track also has a stomping bass-heavy remix forthcoming from DJ Q, who has previously reworked tracks for the likes of Amy Winehouse, Dizzee Rascal, Keri Hilson and Katy B.
'Elysium' and 'Ripples', meanwhile, continue to demonstrate Natalie's incredible versatility and vocal prowess, melding familiar piano keys with manipulated vocal samples and beautifully textured beats. 
While her sonic progression is remarkable, experimentation has always been at the focus of Natalie's songwriting approach, with The Sunday Times noting her ability to leap 'stylistically from Chopin to Scott Joplin, or Michel Legrand to Portishead, in the space of just one song'. While 'Black and White' may feel like a departure from the style which saw her give a stunning piano-driven performance on 'Later With…Jools Holland' in 2012, it is in many ways a more focused effort from the singer.
Her broad appeal has already seen her win fans from the electronic scene in the form of SBTV, Radio 1/ 1Xtra's Mistajam and RWD magazine, solidifying her as a sought-after collaborator for the likes of Goldie and Magnetic Man. 
Now, armed with a forward-thinking sound that demonstrates a growing sense of both maturity and talent, and with further new material in the pipeline, Natalie is only set to widen her legion of fans. A captivating live performer, she will bring her talents to the fore on 6th August at Cargo in Shoreditch for what promises to be a truly memorable night.