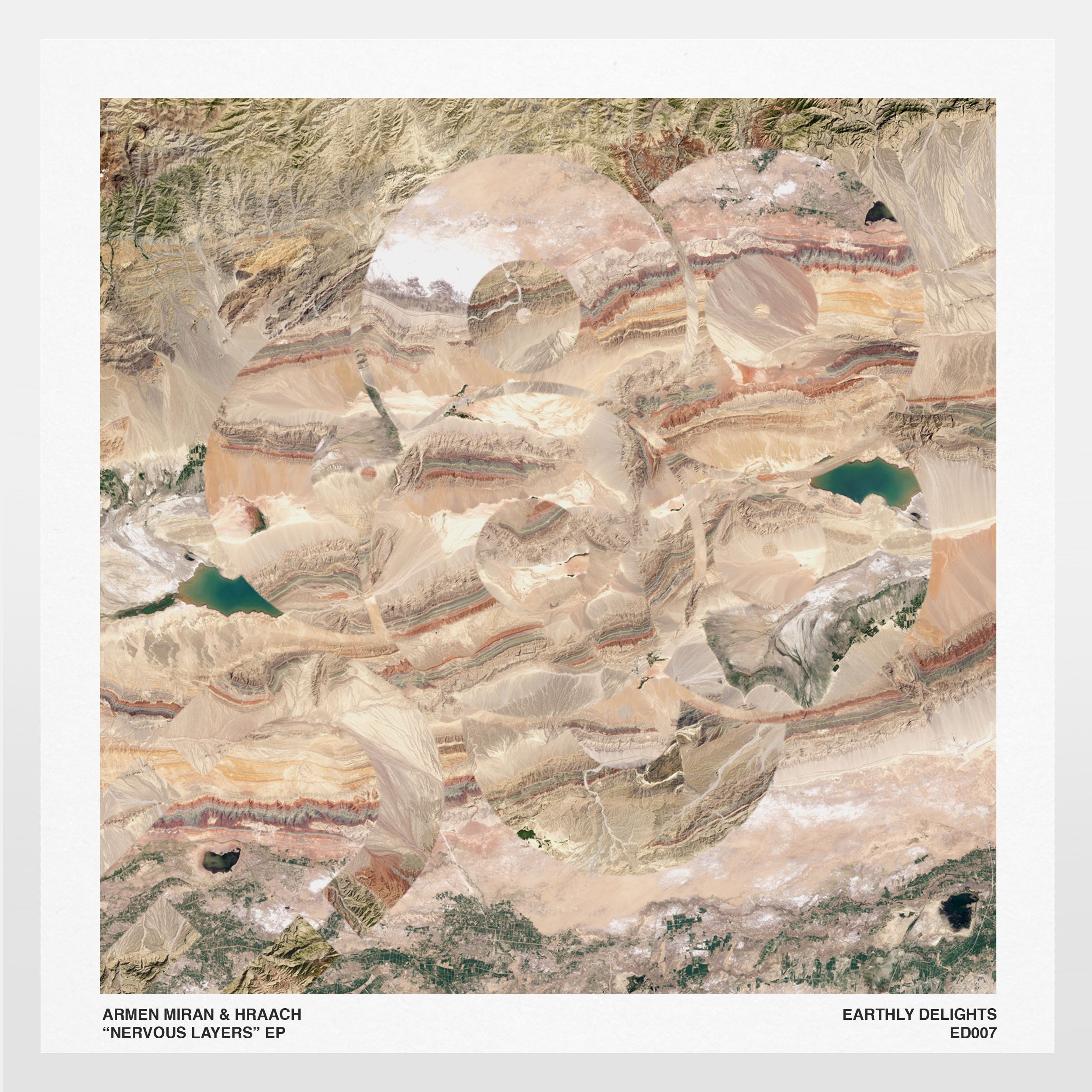 Armen Miran, Hraach - Nervous Layers EP
Earthly Delights is back with an impressive EP by two Armenian compatriots. Even though Miran has recently moved to L.A. and Hraach is based in Spain it seems like the distance does no harm to their communication and work. In fact, quite the contrary is the case: The Nervous Layers EP, consisting of three original productions, is undoubtedly one of their best works so far and it does not surprise that it found a perfect home under the roof of the hypnotic imprint Earthly Delights just in time fro Burning Man.
It all starts off with the title song, forming a subtle and warm start to this "Deep Playa" journey. Melancholic synthesizers, in a way their signature sound, sit somewhat triumphant and mystically calming on top of a groovy percussion-driven beat. Several background layers and reverberated one-shots add the certain something to this blissful melancholic trip!
The second piece of the three-track release is called "Mysterious World". Massive percussions guide the listener through a world of otherworldliness. After appearing purely gentle for the first two minutes, a combination of rushing synthesizers and driving percussion turns the track into the most powerful production of the EP.
For the final cut 'The Traveler' the two producers introduce some mystical, arabic-influenced vocals, which accompany the drums and melancholically stuttering synthesizers. After two fairly abstract and multi-layered tracks this sets a perfect end point to an outstanding release of two masters of spherical and mysterious underground music.
A remix EP is set to follow in the future, with remixes by Dance Spirit, Fake Mood…