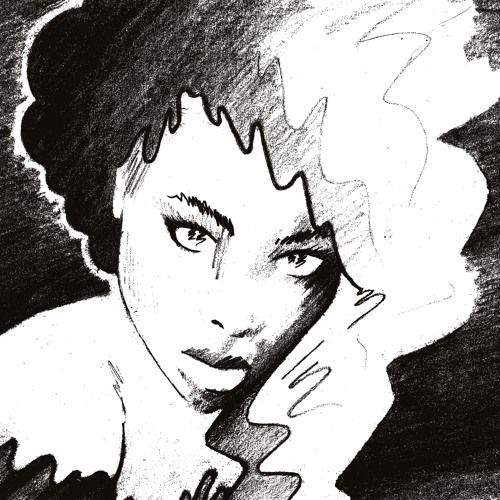 Eclair Fifi - Never Let Go (Aden Remix)
Today Eclair Fifi releases her debut record for LuckyMe: 'Never Let Go' by Mickey Oliver & Shanna Jae. The first in a series of Chicago House, Italo and Latin Freestyle Drumapella, Percapella & Synthapella reissues with contemporary remixes picked by Clair Stirling. 'Never Let Go' features remixes by Aden, AirMax97 and Strip Steve.
A Message from Eclair Fifi, 2016…
"I've had this record for years – my parents were into Chicago House and it's been with me forever. Shanna Jae is better known as Paris Grey from Inner City… Goes without saying 'Good Life' is one of everyone's favourite records but a few years ago I was caught playing 'Never Let Go Drumapella' out at New Years Eve in London and it always changes the energy in a club. I'm a sucker for percapellas and have played them in as pivot tracks in sets since I started DJing; high energy drums, wet vocals and the space to take the set into different directions – 'Never Let Go' is a moment whenever it's played."
On clearing the record and the remixes…
"When I first approached Mickey Oliver it was through the comments section on his old website which kept crashing. I had to find his email via the site's code. He's still active and super enthusiastic about music, and surprised that I wanted to license the drumapella. We were sent a master to work with, recently digitised from the original 1987 tape. We didn't touch Mickey's Original file. Then we had the record remixed by a load of friends – people I've met touring, all picked for their drum programming. Aden's is jacking, Strip Steve for his percussive 808 house sound and AirMax97 for a contemporary club edit."
On the series to come…
"I wanted to compile a series of records and remixes that I have a long connection with since my first days DJing on InterFACE Radio in the early 00s – long before LuckyMe existed. To bring the series together I tracked down phone and fax numbers, label studio addresses that had been turned into auto- garages in Miami… It's been a long time coming to put this series together. I've hand-made cover illustrations for all of the vocalists. It's not just a 'project' to me – I can boldly say this is my favourite music and it's a celebration of true dance music."
Mickey Oliver is the pioneering Chicago House producer, DJ and founding member of the Hot Mix 5 from Chicago's 102.7 WBMX. Shanna Jae is the preeminent vocalist renowned for both her solo record produced by Mickey Oliver and as one half (as Paris Grey) of Inner City with Kevin Saunderson.
A Message from Mickey Oliver, 2016…
"When the track was produced, she came to the studio on a day I scheduled and sang her wonderful part…. what a time it was being in the beginning of the birth of House Music. And a Chicago track with an Italo Disco influence. It became a mega hit in Chicago. At that time I was breaking a lot of the top House and Italo Disco records on WBMX/WGCI in Chicago with an audience of over 2 million people. The track coincides with the Birth of Chicago House… i was fortunate to be in the center of it all as one of the Hot Mix 5."