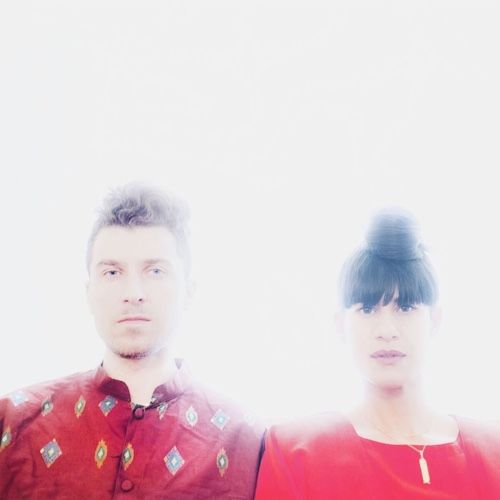 Lesser Pieces - Never Think Of You
Never Think Of You, the stunning new track from LA based electronic duo Lesser Pieces explores long distance relationships in the digital age. With pitch shifted samples and their signature groove, Never Think Of You builds on previous single Texas with the stirring synths of Mike Slott and a tender vocal performance from vocalist Diane Badie.
"Never Think of You is about long distance relationships, falling in love, and the insecurities and fears that come with that. It's about the white lies in a dating scene that can make it pretty hard to be yourself. You stay up all night thinking of someone you really like, but you'll hide those feelings until you can't breathe."
Lesser Pieces is the electronic project from Irish multi-dimensional producer Mike Slott and New York-born Egyptian singer-songwriter/composer Diane Badie. It is the culmination of the duo's lauded musical history – a vulnerable yet euphoric statement on modern popular music. Lesser Pieces was spawned from collaborative writing sessions on each of the artist's solo records in Brooklyn – after their first track together "Nightingale" caught the ear of Paul Epworth (Adele, FKA Twigs) who would go on to invite them to work on another project and introduce them to their future producer and close confidant, Patrick Ford (!!!, Tanlines). Written in New York, Dublin, Los Angeles, and London, the beautifully cascading style of Lesser Pieces is a partnership of universal ideals, combining Mike Slott's eulogized electronic soul – as heard on his releases and roots with LuckyMe – and Diane Badie's haunting songwriting and siren-esque vocals. With more tracks recorded in recent sessions, 2018 promises to be a big one for Lesser Pieces.