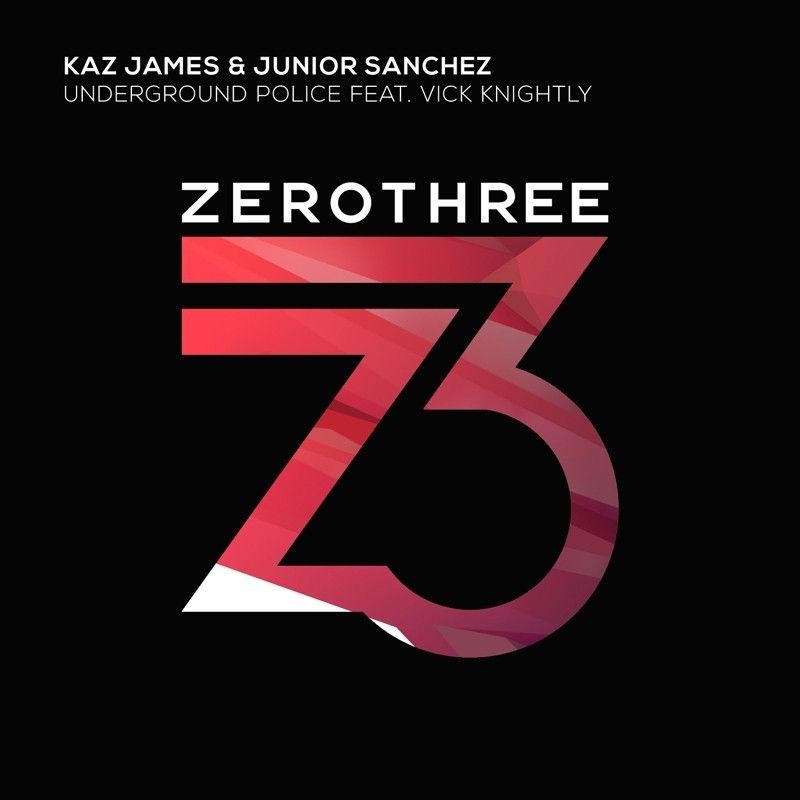 New EDM Label 'ZEROTHREE' Launches with Kaz James & Junior Sanchez 'Underground Police'
New dance music labels are established every day. This one is different…
Zerothree is a truly innovative new record label, dedicated to unearthing the undiscovered talent that exists in the online community of Dance Music producers as well as working with established talent. Run in conjunction with trending music platform Wavo.me, Zerothree will release an EP from new and unsigned producers every quarter. Wavo and Zerothree will be hosting engaging, crowdsourced label initiatives like an online demo submissions chart, remix competitions, and more to make the discovery process transparent and interactive.
The first Demo Submission Chart is LIVE HERE: https://wavo.me/zerothree/demo-submission-chart
The winning producers will also benefit from being part of a release schedule that is home to some of the most exciting new and established producers in dance music today. The likes of Kaz James, Junior Sanchez, Maor Levi, Lunde Bros and Antonio Giacca are already signed to the label, which has a music policy of credible progressive and melodic EDM.
The first release from Kaz James & Junior Sanchez feat Vick Knightly 'Underground Police' kick starts Zerothree with force. Having produced for some of the biggest talents on the planet, holding residencies across Ibiza & Australia and with an army of A list support including the likes of Avicii, Pete Tong & David Guetta, Kaz James injects his energetic, driving, dance floor inspired sound to Underground Police. As if it was a match made in heaven, Junior Sanchez adds his unique forward thinking style to the mix to really create something special. Known for his past releases on Size, Dim Mak & Mixmash, Junior is one of the most exciting creative juggernauts in dance music to date.
'Underground Police' will be released exclusively on Beatport on the 19th May.
Check out the preview here: https://soundcloud.com/zerothree-music/radio-1-danny-howard-world-premiere-kaz-james-junior-sanchez-underground-police
http://bit.ly/ZerothreeFacebook
http://bit.ly/ZerothreeTwitter
http://bit.ly/ZerothreeSoundcloud