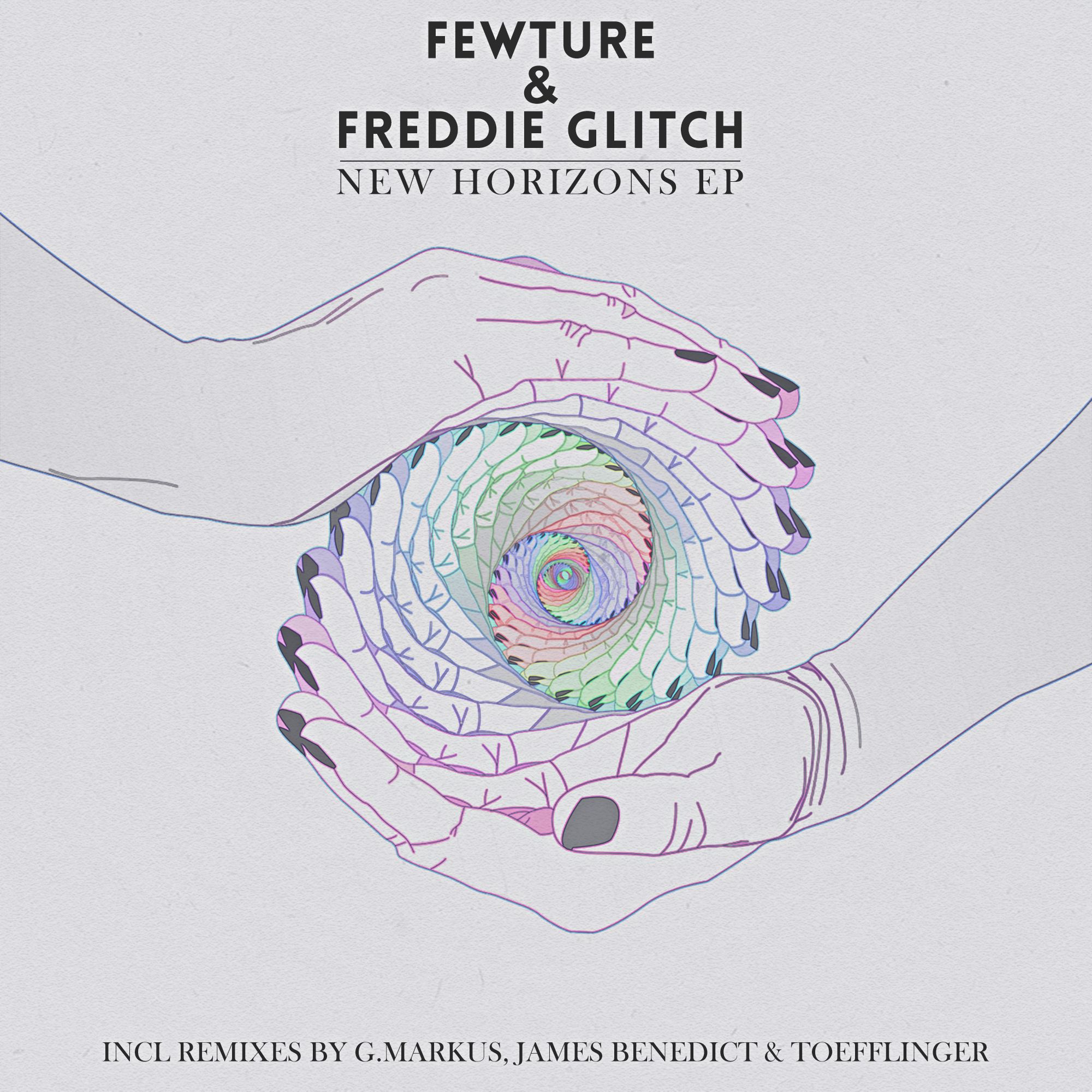 Fewture & Freddie Glitch - New Horizons
sinnmusik* proudly brings you Amsterdam finest Fewture & Freddie Glitch's debut EP. The two combine an interesting mix of influences crafting a new original sound on this one.
The duo gets things rolling with the headlining track 'New Horizons', airy pads layer the mood over a heavy marching snare, whilst a gradual dreamy melody smoothly sucks you into the groove.
Up next is the four-to-the-floor track 'Static', accelerating and stabbing faded sirens, wonky shifted notes fused with swift 'Static' ghetto vocals really gets you locked in on this one. sinnmusik*'s mystery man G.Markus injects swing and groove right from the very start of his cut, hiccuping beats and vocals designed for discerning floors everywhere.
Young talented Toefflinger brings a ravier approach by sharpening the beat and tuning jerky drops, progressive and bass heavy this track will surely bring the late night crowd alive.
James Benedict delivers a more textured approach, stitching together a solid dance floor groove with a chunky acid flavoured drive, that surely will stand out in any set.
Bringing the EP to a close is 'Under the Rainbow' a magically crafted track. Crisp round kicks and snappy claps give a punchy base, when a sudden series of wavey synths flip thetrack to fluctuate a techy substance.