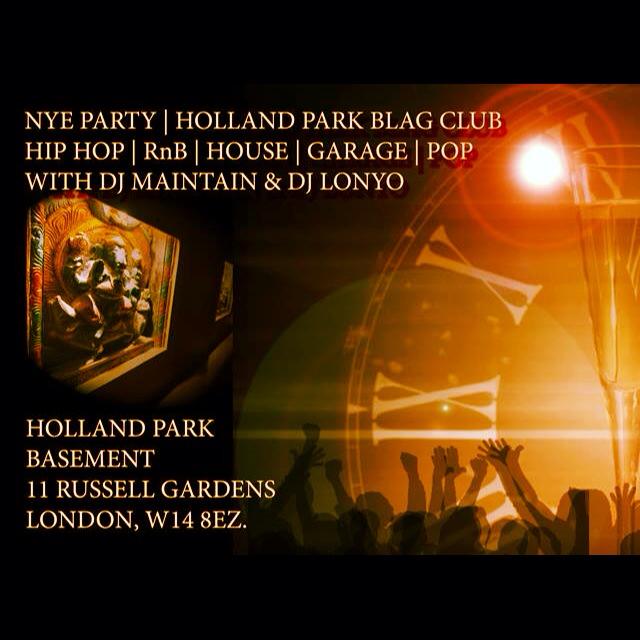 New Years Eve in Holland Park Party
For the 4th year in a row we host our New Years Eve Party at the Holland park blag club
4 years ago we held a NYE Party with no expectations and exceeded all. We focused on creating an intimate house party vibe within a club environment without extortionate entry fees and over the top drink prices.
That formula consistently works, so were here to party again like its 1999 (Sorry I love that Prince song)
Music will be supplied by Dj Maintain, DJ Lonyo and guests.
They'll be playing:
Pop, Hip Hop, RnB, House, Garage
And all the classics from yesteryear that make us reminisce to the more youthful times of our lives. Tickets are £15.00 or on the guest list it is £20.
for guestlist, table bookings or more info, email: [email protected] or [email protected]