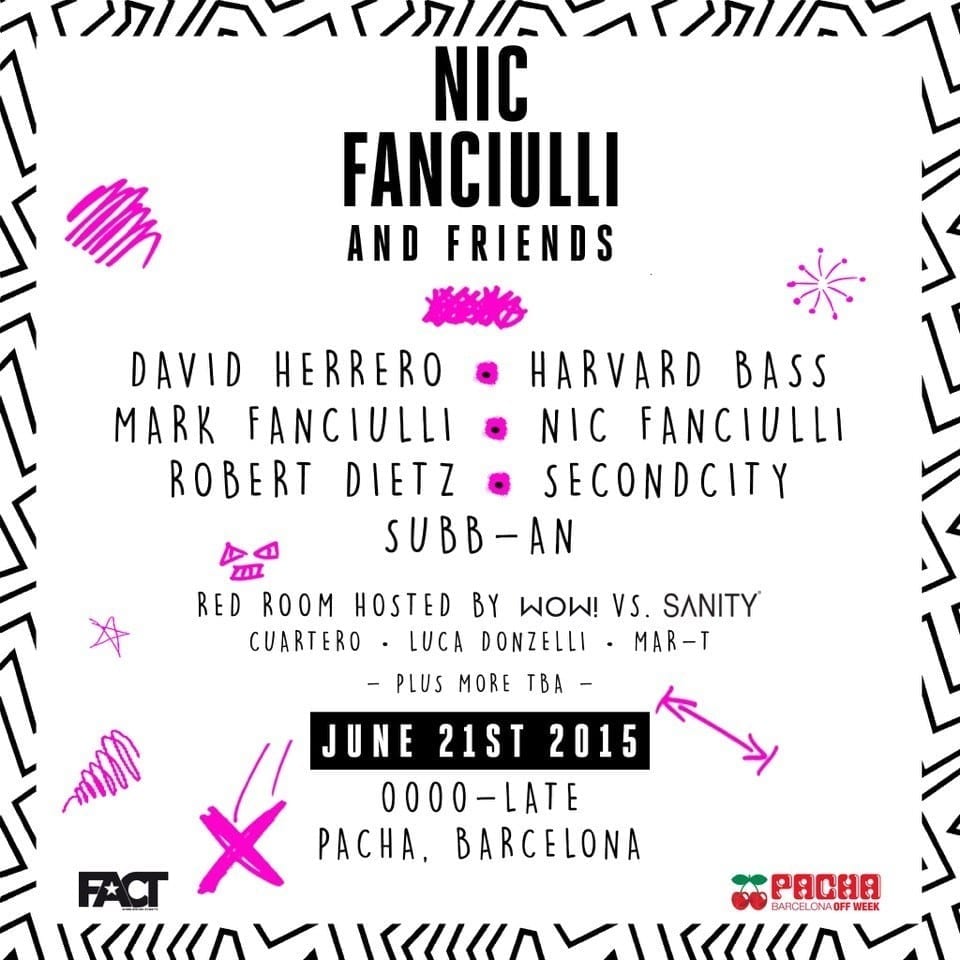 Nic Fanciulli & Friends to play Pacha Barcelona
After recently returning from a groundbreaking Around The World tour, Nic Fanciulli has announced he is to present a specially curated night at Pacha Barcelona, featuring some of the biggest names in house and techno. Since its inception, Pacha has welcomed some of the world's most respected electronic music artists, propelling it into the limelight as one of the premier clubs in Spain and Europe and thus making it the perfect venue for Nic to put together an extraordinary line-up on June 21st.
To be joined by a myriad of incredible DJs – Cuartero, David Herrero, Harvard Bass, Luca Donzelli, Mar-T, Mark Faniculli, Robert Dietz, Secondcity, Subb-an and Tobi Neumann – Nic has curated a line-up that reflects the diversity of his current influences and one that is sure to capture the imagination of European clubbers. Look out for special b2b sets from Mark Fanciulli and Secondcity, plus Robert Dietz and Harvard Bass too.
Having also recently returned from his Around The World, in which he played eight dates across multiple cities and continents in only 10 days, his latest Nic Fanciulli & Friends date at Pacha is a testament to Nic's hard-working ethos and continued desire to push exceptional new music.