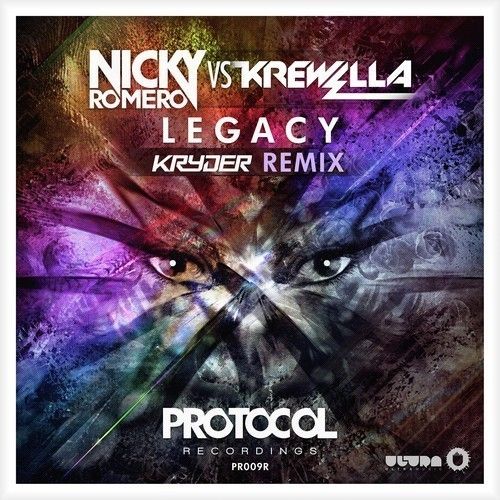 Nicky Romero & Krewella – Legacy (Kryder Remix)
Kryder's brand new remix of the momentous track 'Legacy' from Nicky Romero and Krewella was premiered on Danny Howard's BBC Radio 1 show 'Dance Anthems' on 16/11/13.

"One of our favourite up and coming producers coming out of the UK at the moment, Kryder does his magic on the huge Nicky Romero and Krewella collaboration. Another world exclusive, coming on Protocol Recordings, this is Legacy. " – Danny Howard.