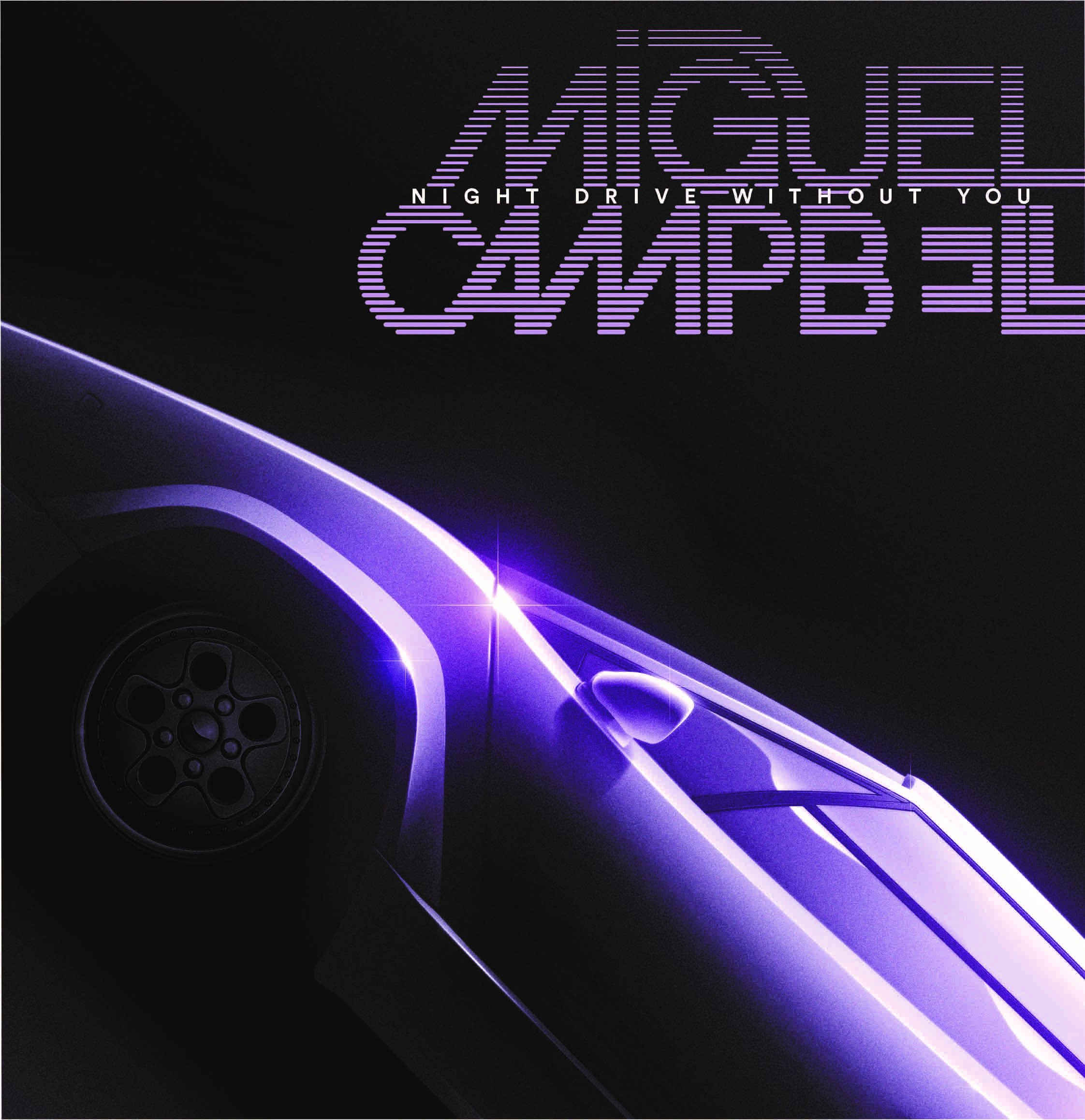 Miguel Campbell - Night Drive Without You
After the success of his debut album 'Back In Flight School' on Hot Creations, Miguel Campbell has spent the last three years living in Ibiza, dividing his time between touring and the studio. Since returning to his hometown of Leeds last year, his production output has been prolific, with a slew of original tracks and remixes coming through his own Outcross Records imprint, the same label that will release forthcoming second artist album, 'Night Drive Without You' on 11th December in both double pack vinyl and digitally.
Referencing the style of some of his early work and featuring a variety of both vocal and instrumental cuts, the disco-tinged layers of all 15 tracks make a firm nod towards the French touch scene of the late 90s and early 2000s, but despite the retro influences, Miguel's skill here lies in creating a body of work that sounds both fresh and futuristic. Rumbling basslines and glossy, electro synths combine perfectly on the future-facing 'Melody of Love', while on final track 'Light and Darkness' he demonstrates a similar balance; incorporating computerised vocal, underpinned by heavy bass licks – the airy vocal countered by the weight of the low end.
Vocal tracks on the album feature the talents of both Benjamin Diamond, who appeared on Stardust's 'Music Sounds Better With You' and frequent collaborator Beccs Lott, joining Miguel on 'Not That Kind of Girl' and more recently on his 'Free Falling' EP. 'Run With Me' in particular showcases the synergy between the pair on a track full of verve and bounce, while on 'Interfunk Music', he joins forces with Diamond to cosmic, spaced-out effect, with Diamond's hazy, hollowed-out tones adding a new dimension to the record.
A natural extension of 'Back In Flight School', 'Night Drive Without You' is built to take listeners on an abstract, heartfelt journey through a mix of house, funk, jazz and disco – a fluid collection of styles that are now a hallmark of Miguel Campbell records. Bold and exciting, it's an album ready to make its mark.
Tracklist
1. Gold Rush Intro ft. Benjamin Diamond
2. Melody Of Love
3. Free Falling ft. Beccs Lott
4. Spell On Me
5. Interfunk Music ft. Benjamin Diamond
6. Outrun
7. Night Games
8. Run With Me ft. Beccs Lott
9. Collision
10. The Music
11. Gold Rush ft. Benjamin Diamond
12. Yes I Do
13. Stargaze Ballad In A#
14. The Night Life ft. Beccs Lott
15. Light & Darkness