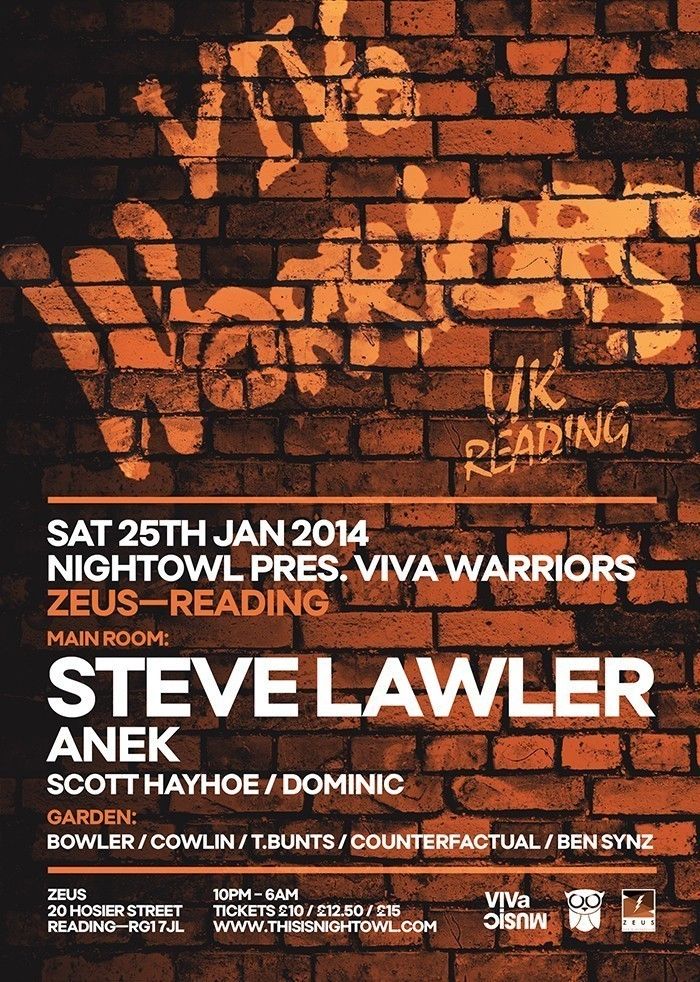 Nightowl: VIVa Warriors with Steve Lawler & Anek
After the sell out show with MK, Nightowl have invited another house music legend to Reading for what is set to be an unmissable night. VIVa Warriors head honcho, DJ Steve Lawler will be joined by Danish duo Anek for a very special VIVa Warriors showcase.
With weekly packed dance floors at Sankeys in Ibiza – where Steve's VIVa Warriors has been described as "the cornerstone of Sankeys new look programme" by Resident Advisor – this is a rare chance to experience the incredible VIVa Warriors magic in Reading.
This event is expected to sell out in advance and early purchase of tickets is recommended.
Line up:
STEVE LAWLER
ANEK
+support