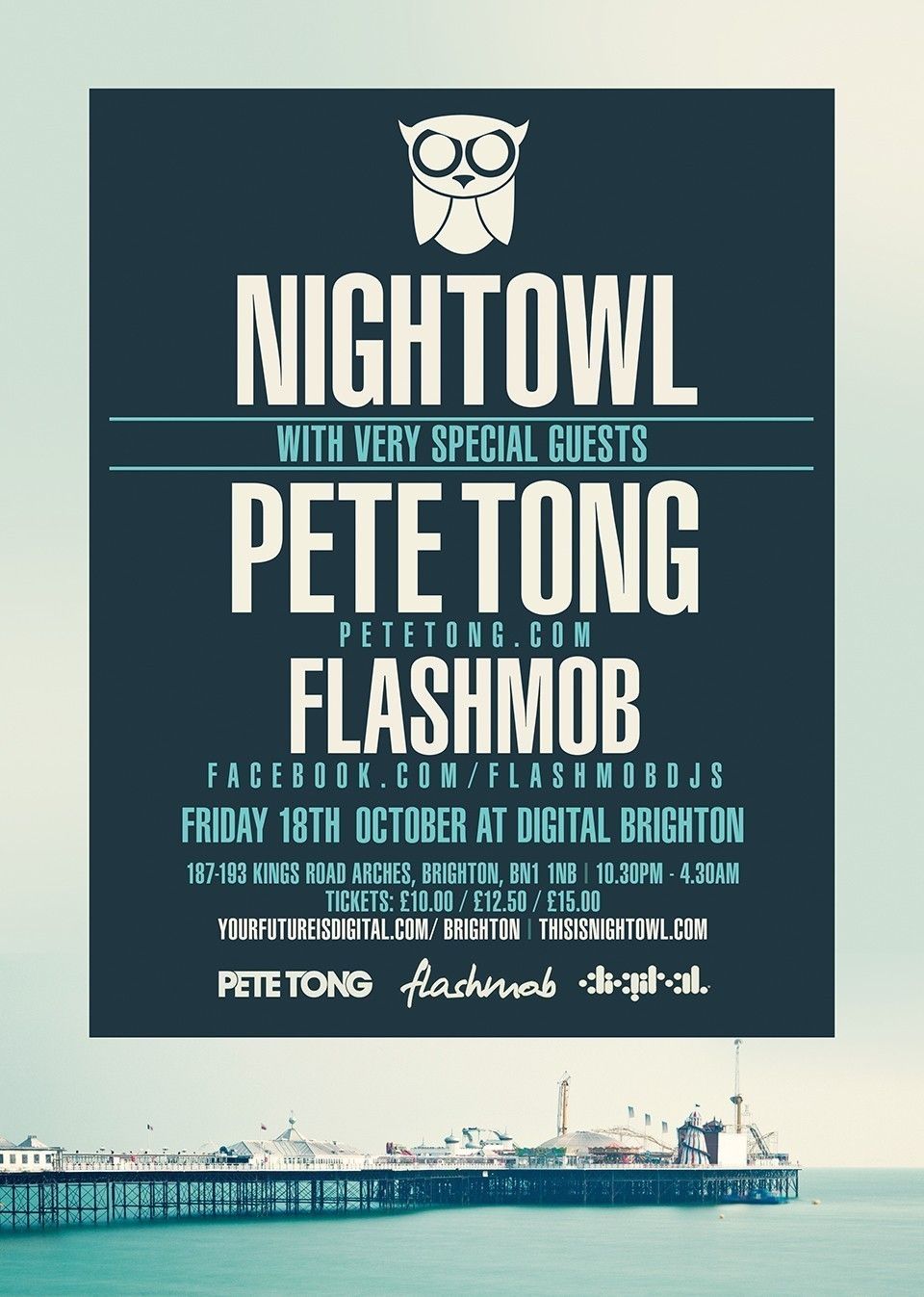 Nightowl with Pete Tong & Flashmob
Nightowl takeover Digital Brighton for a one off showcase with very special guests Pete Tong and Flashmob.
Having hosted BBC Radio 1's essential selection for over 20 years, Pete Tong is a man whom needs no introduction. Still touring the world at the seemingly never ending peak of his career, this is a rare chance to catch the god father of house music in Brighton.
Flashmob will also feature on this mammoth event. The Italian duo rose to fame when their track 'Need in Me' was released on Defected during 2012 and haven't looked back since. With standout DJ sets across the globe and their productions receiving heavy support from all of the big hitters, the pair are the perfect compliment to the legendary Pete Tong.
This event is expected to sell out in advance and early purchase of tickets is strongly recommended.
Line up:
Pete Tong
Flashmob
+ Support