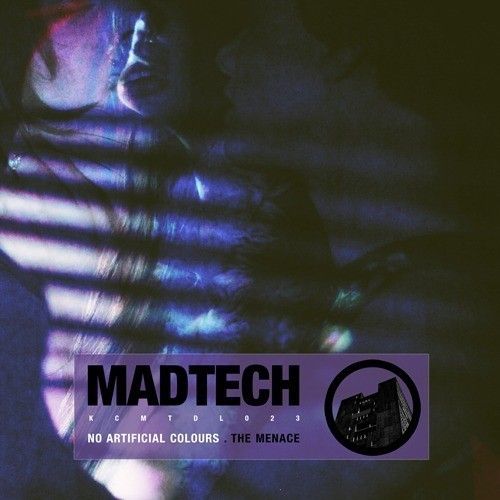 No Artificial Colours – The Menace
This August will see the release of No Artificial Colours 'The Menace' EP via Kerri Chandler's MadTech Records, comprising three original tracks from the duo.
"No Artificial Colours have been busy. The South East London duo Lewis Wright and Ryan Ellis have been name checked by everyone from Maya Jane Coles and Jamie Jones to Cyril Hahn and Paul Woolford and legends such as Kerri Chandler. Following their recent smash for PMR 'Reach for Me' (feat. Alex Mills) No Artificial Colours are back with a late night EP for MadTech Records.
'The Menace' EP sums up everything that's exciting about the No Artificial Colours sound: raw, soulful, rooted in classic garage and house, big room party vibes with underground cool, it's no surprise to see the pair have been highly lauded by the likes of Pitchfork, VICE, i-D and FACT of late.
Title cut 'The Menace' opens, seeing No Artificial Colours offer up a modern slice of house with rave style stab sequences and an infectious swing to the rhythmic elements.
While 'Hypnotize' takes on a contrasting format embracing weighty low-end tones, airy pads and spellbinding organ licks to create a smoothly progressive, dance floor focused workout.
Finally we see things rounded off with 'Hawk', again showcasing the duo's classic meets contemporary approach fusing dubbed out chords, tension building strings and a bumpy bass hook to great effect."
No Artificial Colours' 'The Menace' is out on MadTech Records 25th August 2014.