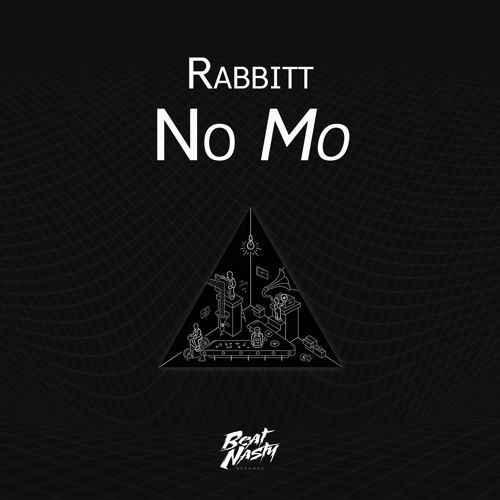 RABBITT - No Mo
Rabbitt is no stranger to big releases. His unique and honed style of production has found itself featured on some of Electronic music's biggest labels in the last couple of years, including Juicy Music and Armada. His latest offering 'No Mo', releasing on Beat Nasty Records is just another example of why he is on the radar everyone who is anyone in Dance music.
Club ready percussion introduces the track, with his studio talents being immediately shown off. Addictive vocals weave in and out of the soundscape, before the rising synths build leading in to the raucous drop. Flavours of Deep House, Tech House and Techno are all evident in the drop, with the return of the vocals sitting perfectly alongside the rolling baseline and crisp four to the floor. Rabbitt has experience in controlling audiences at shows, and he has mastered hooking in a listener too. The track is a genre transcending, explorative excursion for the producer which delivers on his promise of forward thinking House music. With constantly changing elements and regimented elements combining throughout, this track will be rinsed at events over the summer festival season.
The perfect summer vibe from one of the hottest new producers, 'No Mo' is available on Beat Nasty now!
Stream on Spotify
https://open.spotify.com/track/2v3S5WmTFVD2nhDE9Z1V9C
Available on Beatport
https://www.beatport.com/release/no-mo/2286869
Rabbitt Online
https://rabbittofficial.com
https://www.facebook.com/Rabbittofficial
https://twitter.com/rabbittofficial
https://soundcloud.com/rabbittofficial
https://www.instagram.com/Rabbittofficial
Beat Nasty Records Online
http://www.beatnastyrecords.com
https://www.facebook.com/BeatNasty
https://soundcloud.com/beatnastyrecords
https://www.instagram.com/beatnastyrecords