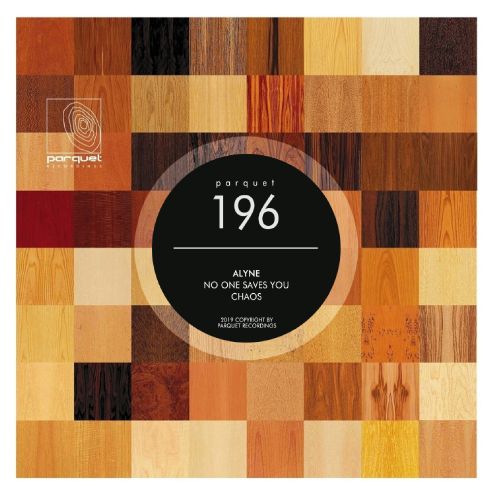 Alyne - No One Saves You / Chaos
Fast rising German DJ/Producer Alyne's (@alyne_music) much awaited return to Solee's Parquet Recordings sees her deliver two immense acid-influenced Melodic Techno tracks showcasing beautiful melodies, raving stabs, swirling acid lines, intense breakdowns and masterful arrangements.
Early supporters include Nicole Moudaber (MOOD), Fideles (Afterlife), Lane 8 (Anjunadeep), Jiggler (Stil Vor Talent), Luke Brancaccio (Bedrock), D-Formation (Suara), Andy Bros (Diynamic), Chicola (Lost & Found), Sonic Union (Sudbeat), Ran Salman (Steyoyoke) and Matan Caspi (Outta Limits), showing that Alyne's genre-blurring style is pressing all the right buttons for a wide-variety of respected DJs.
With a background of classical piano lessons in her youth, Alyne brings a unique musicality into her productions. Her music and her DJ sets flow with freedom and boundless creativity, moving seamlessly between deep, melodic and epic moments whilst blurring simplistic genre labelling from deep house to techno and every shade and nuance in between.
It was after moving from a small town to the metropolis of Stuttgart and working behind the bar in a deep house club that Alyne became enthralled by the electronic music she encountered and was soon addicted to not only developing her own skills as a DJ, but also fostered her innate talent to create and produce her own music. As the direction of her dual passions unfolded, Alyne's delicately deep and melodic DJ sets captivated her audiences in the underground clubs of her home city, and at the height of the summer in 2016 she released her first ever EP on Parquet Recordings, the critically acclaimed 'Ni Kuanza / Vicissitude'(PARQUET139).
The following year she collaborated with Solee to create 'Neosensual'(PARQUET160), a unique anthem with a breathtaking melody, which appeared alongside her beautiful & atmospheric solo production 'Village People'. Alyne further strengthened her position as an essential member of the Parquet family by DJing at almost every label showcase event, and the super cool, hypnotic, melodic techno of her 'Lost Secret'/ 'Backspace' (PARQUET182) double-header was a highlight of 2018. Her cosmic versatility also closed out the year with 'Luftschloss' / 'Twomermaids' (PARQUET189), a captivating combination of both dark and melodic mastery.
Founded by Solee in 2006, Parquet Recordings has grown to become one of Germany's most exciting labels, releasing its own unique brand of melodic techno, deep house and electronica.
Alyne Info:
https://soundcloud.com/alyne_music
https://www.facebook.com/alyneofficial
https://www.instagram.com/alyne_music
Parquet Recordings Info:
https://soundcloud.com/parquetrecordings
https://www.facebook.com/parquetrecordings
https://www.instagram.com/parquetrecordings
https://www.beatport.com/label/parquet-recordings/3824