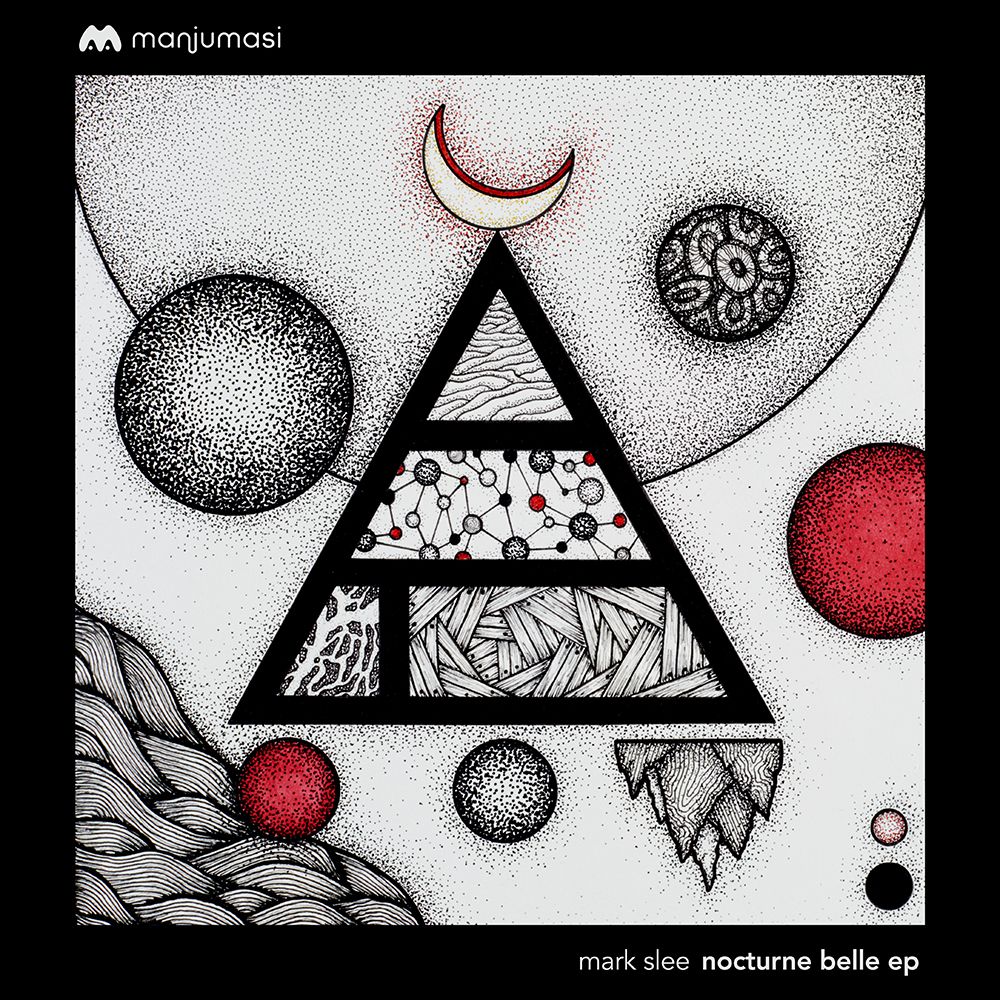 Mark Slee - Nocturne Belle EP (inc. Tim Green & Patlac remixes)
San Francisco's Mark Slee & Atish are the bosses of the Manjumasi Music label and it is the former who is behind the on point debut release on the imprint. As well as two fine originals from the man himself, Cocoon star Tim Green and German producer Patlac get in on the action with some fine remixes.
Slee is part of an underground music collective House-Heads and also has a show on Proton Radio. He has a deep, well developed house style that has found him play from Cape Town to Robot Heart and release on labels like Cityfox, Proton Music and more. With a sound that tickles both mind and soul, this new one is another fresh proposition.
Seductive opener 'Nocturne Belle' literally translates from French as "Beautiful Night." It is a deep tune with a calm but mysterious air, one which evokes a sense of exploration through inner space. The name is simultaneously a play on the bell sounds that weave an enchanting line of melody through the track. Between verses, synthesised orchestral crescendos steadily build and release tension.
Remixing is Cocoon man Tim Green, who churns out big hitting techno tracks as well as running his own Disc Over Music. The UK Stalwart's mix takes the track in a more epic, sweeping direction, equally well-built for both the late-night dance floors and the desert expanse. A strong and driving groove is punctuated by thunderous bass stabs alongside some of Tim's signature arpeggiated synth-lines and a melodic buildup that is as fierce as it is cinematic. Balancing the package is German DJ and producer Patlac, who works with labels like liebe*detail and Pets Recording. He offers an interpretation that takes things in a deliciously dubby direction, with a sturdy bass-driven groove laying the foundation for more mystical sonic explorations. An acid-infused synth line relentlessly meanders on its way as bits and pieces of the original waft in and out of the ether.
Rounding things out is a second superb original, 'Nacht Zwei,' or "Night Two." A clever counterpoint to Nocturne Belle, this one takes the sonic palette in a darker, clubbier direction. Loopy, warped bells create a hypnotic undercurrent as a driving synth riser steadily builds to peak intensity.
This is a richly rewarding package that makes a big impact in clever and carefully crafted ways.
Tracklist:
1. Nocturne Belle (Original Mix)
2. Nocturne Belle (Tim Green Remix)
3. Nocturne Belle (Patlac Remix)
4. Nacht Zwei