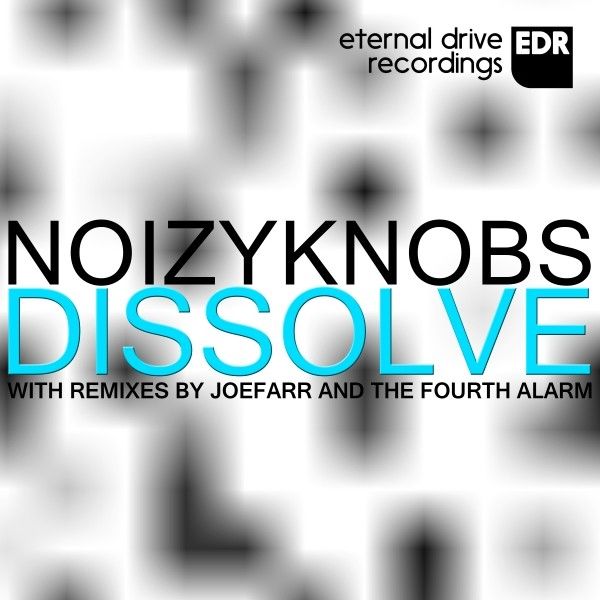 NoizyKnobs – Dissolve
NoizyKnobs is a Live Techno collaboration which began in 2012, and are based in Turin, Italy. Their music shows an influence of Detroit-style Techno, combining acid bass lines, melodic textures and thumping beats. We are very pleased to welcome them to our EDR family, and here we have a very nice cross-section of their sound with EDR007 NoizyKnobs – Dissolve EP.
Track 1, "Dissolve" gets things going right away, with warm chords and pads, a smooth feel, while maintaining a steady forward course. Track 2, "Fiji" is a groove oriented Detroit-style workout showing us that once you have the groove (and they do here) sometimes it's best to just let it ride. Track 3, "Lantern" strips things down and pushes forward with a distorted club shaking kick, droned-out lead and focused intent. Track 4, "Come To Me" gives us an introduction to NoizyKnobs' grittier side, with this huge, dark stomper. Big beats, and big breakdowns dictate the ebb & flow, while held steady with incessant, festival shredding percussion. Eternal Drive is also pleased to welcome the rising UK talent, JoeFarr as a guest remixer for EDR007. Joe takes the ti tle track "Dissolve" in a different direction, while maintaining the Original's core elements at the forefront. His remix is an aggressive interpretation, effortlessly displaying the art of loop arrangement. Closing out the release, we have The Fourth Alarm's Remix of "Come To Me. This one is a straight ahead warehouse pounder, that pummels the listener, and feels no remorse.