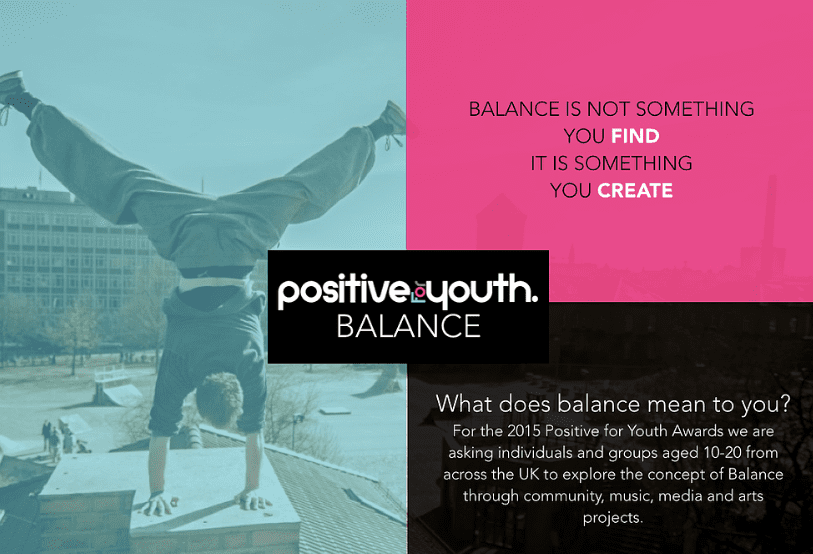 Nominations open for this years Positive For Youth Awards
There aren't many occasions that bring most of the UK Youth Charities and Enterprises together in one room with well-known artists, performers, youth activists and entrepreneurs but the Positive for Youth Awards has managed just that. Focused on recognising and rewarding outstanding contribution to community, media, arts and performance, the awards are the only event run by young people for young people that encourages collaboration and sharing best practice across industries.

In its third year, the awards has captured the hearts and minds of not only the amazing and inspirational young people who nominate and are nominated, they have also galvanised interest and support from artists such as Jasmine Thompson, Suli Breaks, Karen Harding, MNEK and JP Cooper.

This year, by popular demand, the nomination deadline has been extended to 9th October and an additional category for Inspirational Young Adults has been included for the nominations received for those aged 21-25. More information on categories and nomination process can be found at www.positiveforyouth.org.uk.

The awards have also brought together some of the best organisations from across the industries to offer contributions and award sponsorship packages that will be life changing for the winners. Love RudeEye Dance Studios who are sponsoring the Peer in Arts Awards have created a 12-month development package for an aspiring dancer which includes dance tuition, personal branding, introductions to agents and coaching and mentoring, They are also sponsoring Infinity8 to perform and open the award ceremony. The Ultimate Seminar are sponsoring the Entrepeneur Award and are offering places on their master class workshops, seminar, live band event, an opportunity to film their live event and receive creditation for it and there is much more to come from our other sponsors, Vivid Drinks, LUAA, IAmMusic, Legacy Project, Roundtable Global and thank you to Coda Agency for sponsoring The Age of Luna to perform.

On the 23rd October, the awards day will begin with a series of development workshops for the winners and nominees followed by the award ceremony and individual performances and finally a live invite only gig with performances from The Age of Luna, Jack Rooke, The Bloom Twins, Grace and more TBA.

WHAT DOES BALANCE MEAN TO YOU?