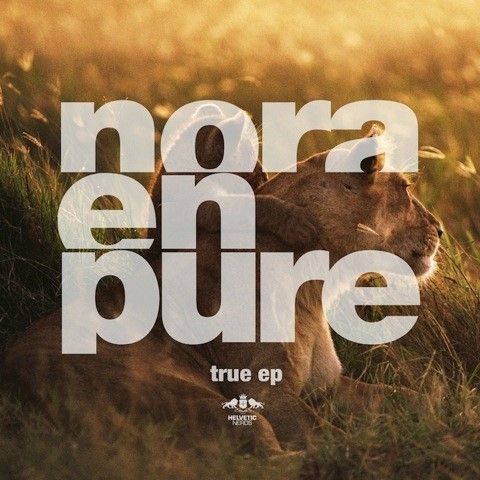 Nora En Pure – True
Having whet appetites by releasing 'Higher In The Sun' earlier this month, Nora En Pure now comes with a new EP named 'True' coming out on 21st July through Enormous Tunes.
The 3 track EP is reflective of Nora's taste for serene sounds, underpinned by her well-travelled background and passion for Africa. The title composition 'True' brings an edge of nu-disco, with a soulful vocal making it an ideal beach party number. As though crafted to watch the sunrise, 'Let The Light In' is slightly deeper with a progressive beat, enriched with piano chords and an ethereal female vocal. The newly released 'Higher In The Sun' completes the EP, and is a direct nod to Nora's African heritage through the use of pattering bongos and tribal guitar riffs.
Now based in Switzerland, Daniela Niedere aka Nora En Pure is a refreshing addition to the Indie-Dance scene, with her subtly orchestrated productions always oozing with emotion.
First coming onto the scene in 2009, Nora's melodic club music gained recognition after her 2010 remix for Daniel Portman's 'Khaweri' seemingly launched her career as a producer. Four years later and she has been a regular feature within the Beatport chart, with notable releases including 'You Make Me Float' and the crossover dance hit 'Come With Me,' which remained in the top 100 for over 7 months. Her dedication to the scene has also seen her contribute to a number of coveted compilations, whilst lending her hand to a number of remixes for producers such as Klingande and Adrian Lux.
With this in mind, Nora En Pure is now establishing herself at the core of Indie Dance and Deep House music, and with a busy summer ahead, 'True' is a great embodiment of her positive sound