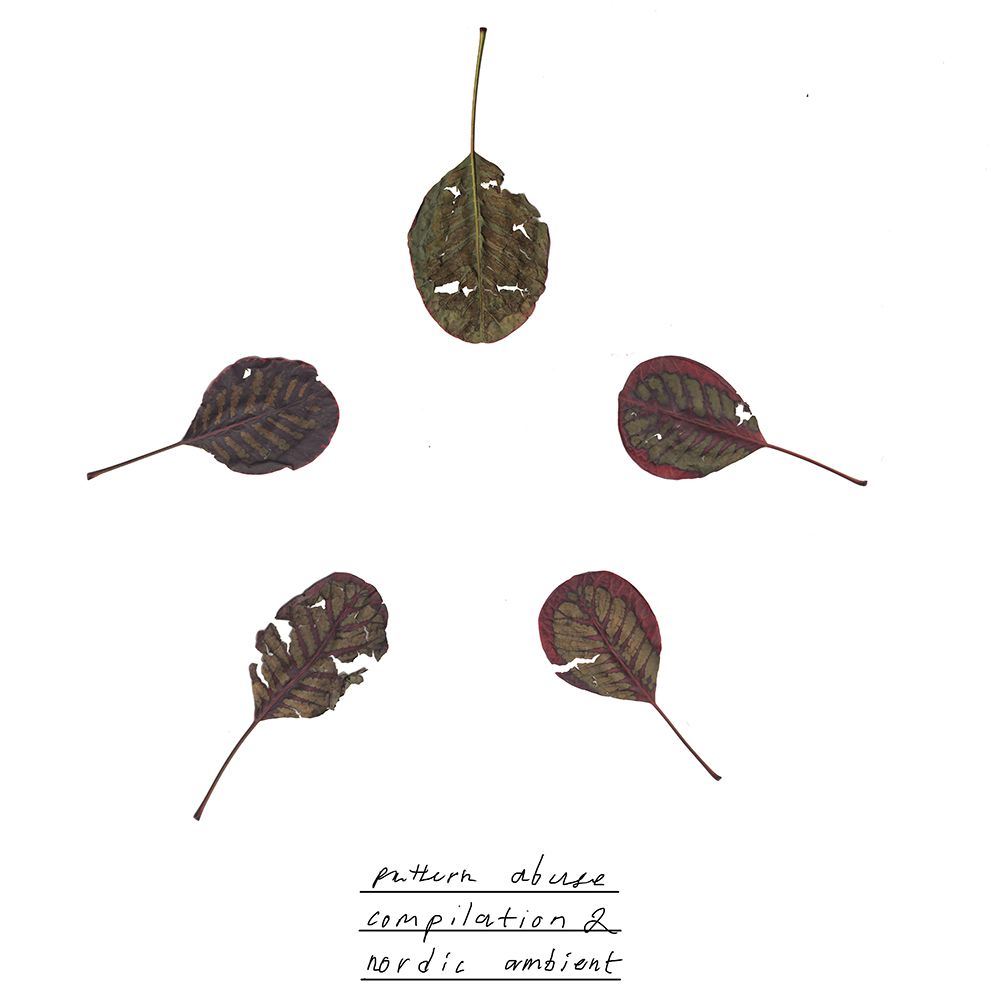 Various Artists - Nordic Ambient
In their latest compilation of Nordic ambient tracks, Copenhagen-based record labelPattern Abuse have forged a beautifully immersive and intensely evocative release with music from the likes of Cedric Elisabeth, Jens Paldam and Asynkron. Whilst many of the artists featured are less well-known outside of the circles they move in, the effect of their music is undeniable, creating a release that acts less like a compilation of tracks and more like an ongoing journey through a wintry Nordic legend.
The release opens with Vuggevise, a track named for the Danish term for 'lullaby', which combines languorous notes and downtempo rhythms that roll slowly through an atmospheric soundscape with a subtle anxiety-inducing edge. After an abrupt cut-off, the insistent notes of Gränsdragning come into play, before retreating into the background of a softly enveloping synth soundscape reminiscent of a cold early morning walk through a foggy Nordic forest, the ongoing almost ticking effect in the background giving a sense of urgency that is antithetical to the rest of the track. Øo is less gentle than the preceding songs, coming in with sharp pads and echoing drum hits. We hear hints at distant voices and far-off half-heard chants, giving an almost folkloric and ritual feel to the track.
The subsequent Oh is built upon sweeping cinematic soundscapes and occasional quiet chopped voice samples, creating a very emotive piece that holds a sense of story above all, building and layering melodies to create an undeniable sense of narrative through music. The pensive, wistful track Atmofling layers small noises into an emotional ambient tapestry of sound before leading into Horizon, one of the musical high points of the album from one of the better-known artists on the label. This masterful dark ambient piece arrives with menacing distortion and deep pads, adding an overlay of static and more EBM influences than would usually be found in an ambient piece. Contemplative piano and string melodies are layered over an abrasively metallic ambient background which fades but remains tangible, fading in and out of perception under the influence of the overlaying chords, before layering with an eerie, reflective piano melody to bring an end to the track.
Scaffolding is a precisely constructed weave of field recordings, slow-building drums, small-scale mechanical noise and distant metal sounds, which forms by far one of the most natural ambient tracks on this release, creating an immersive world to close your eyes and get utterly lost in. The Ambient Bath builds on similar themes, morphing very slowly from crackling ambience into subtle held notes, sudden flashes of noise moving past you, and far-off sounds, before transitioning into Objects in the Sky, whose indistinct voices, insect noises, rather alien machinery and technological noise give the whole track a distinct otherworldly feel. Tinsel opens with a carefree melody over a rough, crackling background, coming across as one of the more upbeat songs on the album, then slides into Taktlösket, a slow and beautiful piano-driven piece which brings the rawest emotions immediately to the fore, using its simple yet incredibly emotive melody to bring the release to its climax.
The most striking aspect of this release is the undeniable sense of narrative that is created throughout every track. When listening to any one of these eleven songs, a vivid picture is created in your imagination that lasts the whole way through, telling stories through the music and taking the listener on a fully immersive journey through every facet of the worlds created by this Nordic ambient sound.
From the 7th of January 2019 you can experience this for yourself with Pattern Abuse's second full compilation: Nordic Ambient.