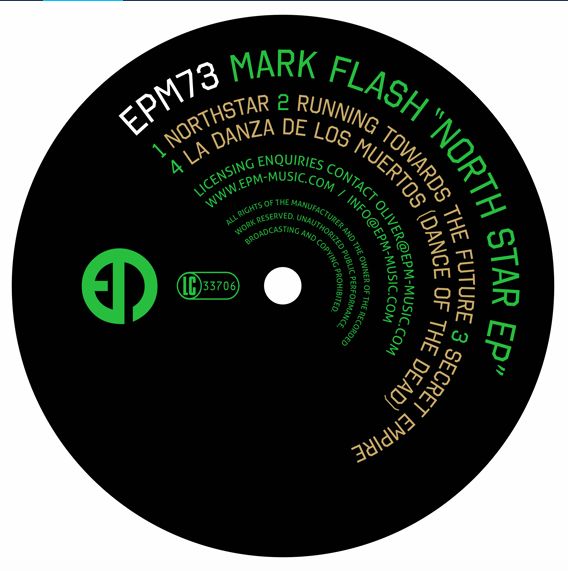 Mark Flash - North Star EP
Hot on the heels of the Floorplan v Mark Broom EP we have another Detroit legend joining our ranks as UR's Mark Flash shines bright with the 'North Star EP'.
Most techno fans will already be fully aware of Mark's productions and involvement with Underground Resistance [UR-078] and his collaborative projects such as Los Hermanos alongside Gerald Mitchell and Ray 7, Timeline with De'Sean Jones, Jon Dixon and UR's leader Mike Banks, D3 (Detroit Trio Live) with Jon Dixon and De'Sean Jones and Depth Charge with Mike again. His productions have Detroit techno running through their veins. Sharp, soulful, funky as hell and always on point.
As both a DJ and producer, Mark Flash has paid his dues and then some. From Detroit house parties to a global techno DJ via the UR boot camp his sound is all about moving your body. The eponymous 'Northstar' gets the party started with Mark's tech-funk groove leading the way through a driving beat and subtle percussive injections before 'Running Towards the Future' takes us into a deeper affair, embellished with chords and melodic flourishes.
'Secret Empire' strips things back to the beat as Flash builds around a tightly woven groove before the closing 'La Danza De Los Muertos (Dance of the Dead)' produces a piece of pure Detroit techno funk brilliance, all strafing chords and magnetic strings to close out the show on a true end-of-nighter.
'North Star EP' by Mark Flash is released 29 March on EPMmusic.