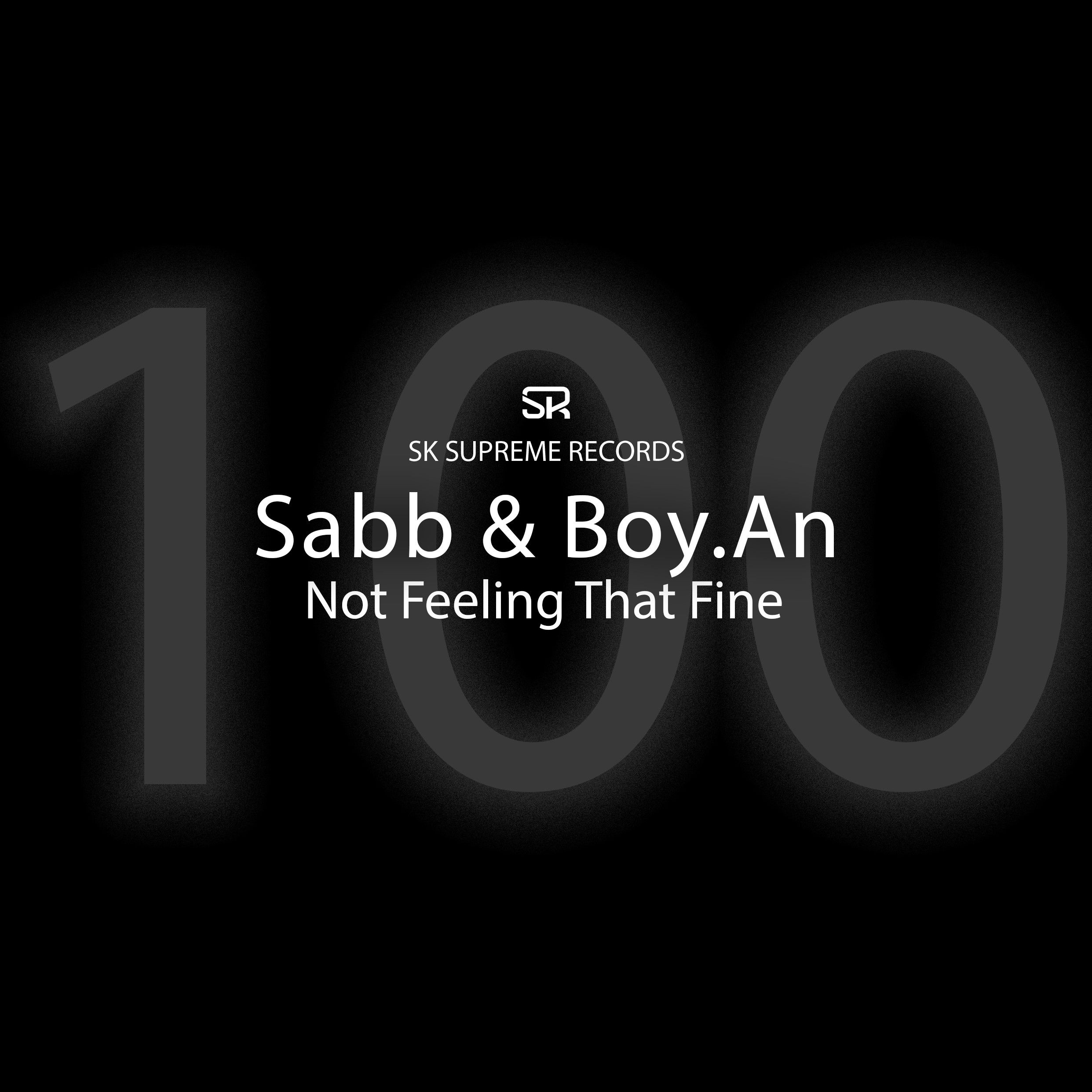 Sabb & Boy.An - Not Feeling That Fine
To celebrate the landmark 100th release on his own SK Supreme imprint, revered Switzerland-based producer Sabb has joined forces with Boy.An to present blistering new single, 'Not Feeling That Fine'.
Scheduled for release on February 1st, 'Not Feeling That Fine' follows 2015 club hit 'One Of Us' (released via Matthias Tanzmann's Moon Harbour label) – a recored heavily backed by legendary BBC R1 tastemaker Pete Tong – and sets out Sabb's stall for 2016 with real intent.
Constructed around a signature mix of chunky, thick-edged baselines, sharp drum grooves and long, hazy melodies, the track builds with momentum and purpose throughout the opening exchanges, before flowing to a pulsating crescendo. Punctuated by eerie, pitched-down vocal samples and bleepy, cosmic FX, it packs the sort of club groove sure to resonate with even the toughest dance floors – earmarking Sabb as a producer to watch over the course of 2016.
With a spate of eye-catching remixes also set to follow the release of the original mix, 'Not Feeling That Fine' feels like a fitting record to commemorate SK Supreme's 100th release too.
For more information on Sabb, please visit:
http://www.sabbdj.com/
https://www.facebook.com/sabbdj
https://twitter.com/sabbdj
http://www.soundcloud.com/sabb