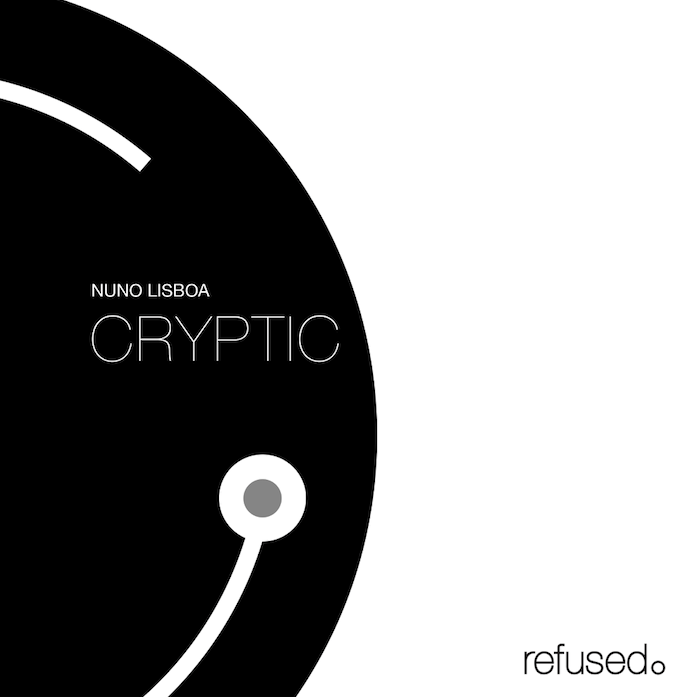 NUNO LISBOA – CRYPTIC
Nuno Lisboa, a veteran to the refused. imprint, releases his second EP on the label and first EP of the year "Cryptic" February 3rd, 2015. The young DJ/Producer from Oporto, Portugal saw great success with his last EP "Critical" in 2014, and has a number of new tricks and treats for us with his new minimal productions.
This EP maintains Lisboa's minimal techno sound, with dark dimensions of sizzling hi-hats and permeating basslines. The four track EP has its range of very minimal dark tracks for the peak of the after-hours, as well as some more energetic techno grooves to keep the crowd moving. Cryptic, Circuits, Aggression, and Motion each showcase Nuno Lisboa's dynamic range of expression through his productions.
Cryptic – This track gives justice to the name as its dark, sizzling basslines, and various layers of outlandish and perplexing sounds come together to give this track a cryptic vibe. Circuits – Nuno Lisboa flips the switch for this track and picks up the energy and power with an emphasis on strong bold synths, with a very deep vibrating bassline. Aggression – This track has a bassy beat, which is accompanied by an echoing vocal giving it a perplexing and ominous vibe as layers of hi-hats grow this track into a minimal machine. Motion – The last track on the Cryptic EP, has a whirlwind of magnetic synths, pulsing hi-hats, and comes in with a faint trickling drum roll. The movement is constant as the bassline moves the track along with a variety of effects and sounds to keep surprising you throughout.