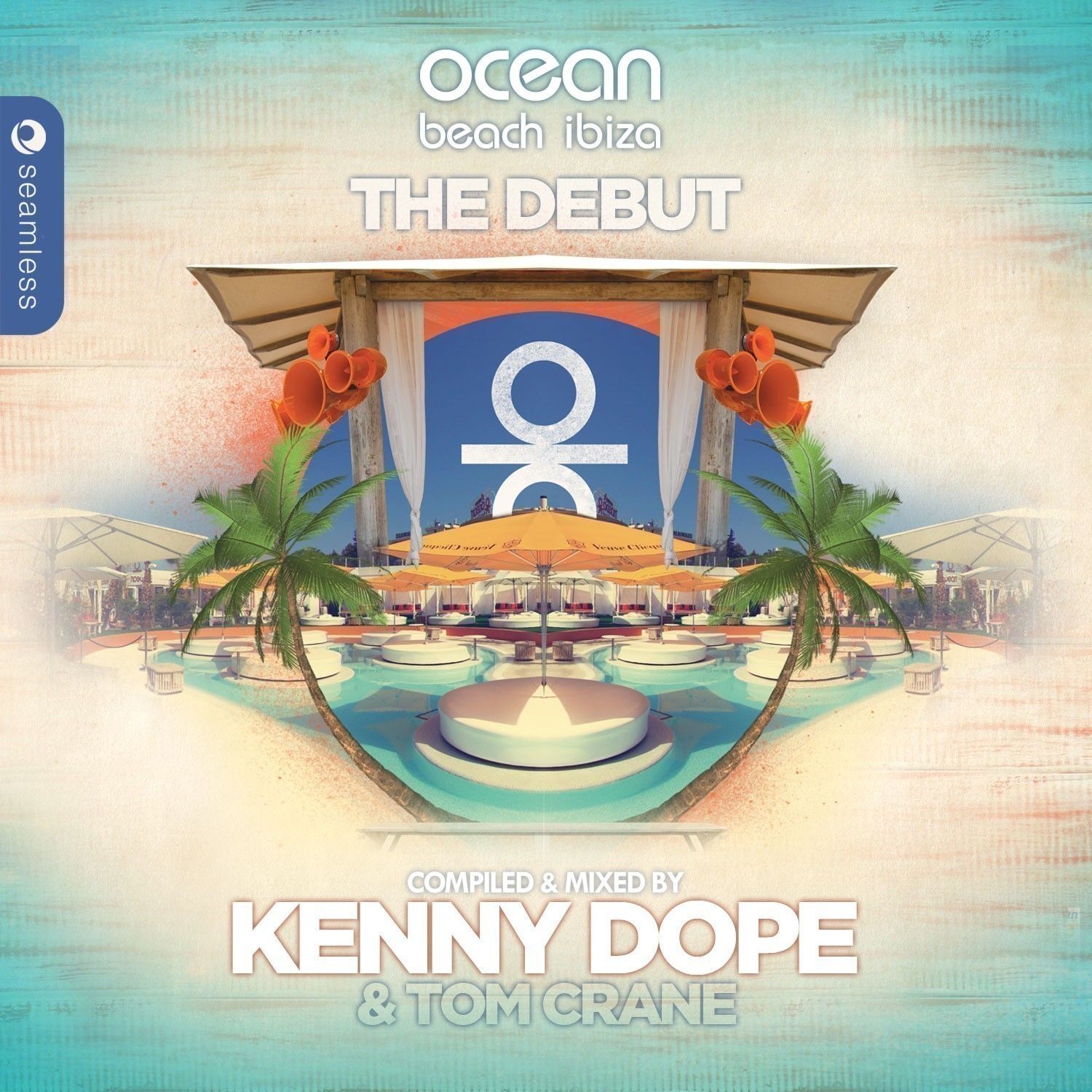 Ocean Beach Ibiza: The Debut
Ocean Beach launches its first album with arguably the greatest house DJ in the world. With resident Tom Crane turning in a mix that best encapsulates the musical flavour of the brand and Kenny Dope, as guest, giving us a masterclass in house with a uniquely soulful slant as you would expect. Kenny Dope delivers a mix of 20 tracks with a number of his own tracks, some unreleased material, a truly unique mix and will no doubt be a contender for one of the best Ibiza albums of 2014.
Kenny Dope will have many guest appearances as Kenny Dope and Masters at Work in Ibiza this summer. This is a real coup to have him mix the only summer album for Ocean Beach
Ocean Beach Ibiza
Encapsulating the ultimate beach club, Ocean Beach Ibiza is dedicated to creating a unique and lavish lifestyle experience for those looking for the ideal daytime destination under the Mediterranean sun. Located on the west coast of Ibiza in San Antonio, Ocean Beach is situated along the beautiful S'erenal waterfront complete with ocean views by day and the iconic Balearic sunset at night. Enjoy cocktails by the pool on one of our day beds, dine in one of our restaurants, rejuvenate in our massage cabana, shop in our on trend boutique and dance all day under the Mediterranean Sun.
Hotel
THB Ocean Beach Hotel Ibiza is one of the most desired places to stay while holidaying in Ibiza. Including all the benefits of 4 Star Superior facilities, The THB Ocean Beach Hotel Ibiza offers an ideal location close to the beach front with beautiful views of the Mediterranean Sea, the infamous Ibiza sunset and of course all the action from Ocean Beach Ibiza
Events at Ocean Beach
Open from April through to October with a 7 day and night schedule, Ocean Beach has transformed San Antonio, with its clientele of international beautiful people and world class acts. Events include heavy weight brands Hed Kandi, Soul Heaven and SuperMartxe.