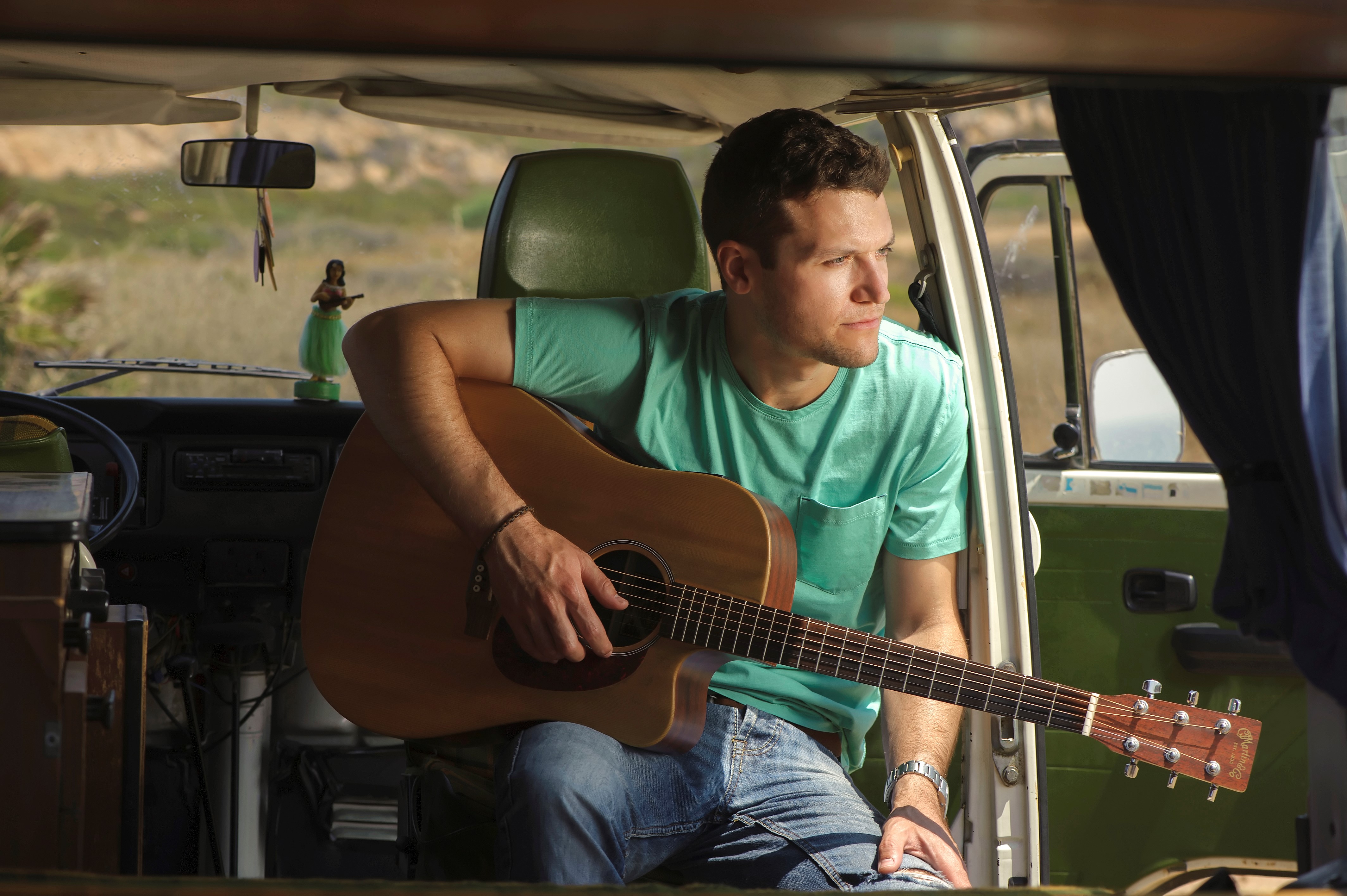 Guy Valarino - Oceans
Fresh from returning to the main stage in his hometown's Gibraltar Music Festival, which also saw acts such as Rae Morris, James Bay, Tom Odell, and Duran Duran share the billing, London-based artist Guy Valarino is thrilled to announce that his long-awaited second EP is to be released next month.
The 5-track 'Oceans' recording will be released on 20 November, supported by his recent oversubscribed Pledge campaign, and an exclusive stream by Gibraltarian broadband provider U-mee. The title track/lead single, Guy's most indie-folk influenced and urgent yet, will be released on the same day.
In 'Oceans', gentle rhythms melt under his acoustic pop tones, and that distinctive yet classic vocal remains throughout. 'Nargis' and 'Woolfe's Beach' however, see the pace change and Valarino flit between indie folk and dynamic rock. It's breezy, mature, heat-rending, and overwhelming all at once.
2008's 'Sleeping On A Couch' EP was brought together by a mix of romanticism and reality, which most of all reflects everything from Guy's lyrical content to the way he lives, breathes and sweats music.
Taking his acoustic pop rock to the cosy living rooms of his fans throughout the globe via his 2013 Couchsurf Tour, Guy found both comfort and inspiration for the material that found its way onto the 'Oceans' recordings as he toured the UK, Germany, Austria, Italy, and France, as well as the USA. Gigs were organised by Twitter and Facebook messages, clandestine crowdsourced last-minute shows were peppered between official dates as Valarino played his way around the world to reach his as much of his far-flung fanbase as physically possible.
Guy is keen to maintain the hands-on approach to his work, putting together picture books for Pledgers with handwritten notes and Polaroid thank-yous. Such is his wish to keep fans at the very heart of his work, he'll announce a house concert tour in 2016.