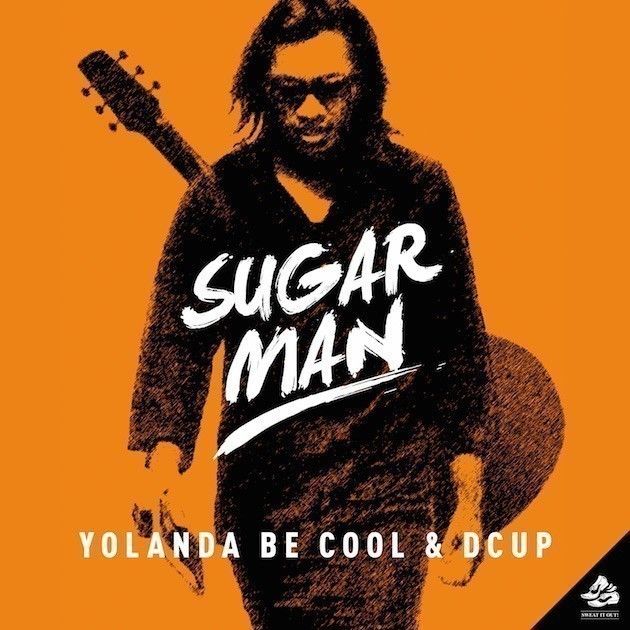 olanda Be Cool & DCUP – SUGAR MAN (club mix)
In February 2010, Matt Handley and Andrew Stanley, aka Yolanda Be Cool, already making waves in what they called the "party tech" scene, and label mate Duncan Maclennan, aka DCUP, creating a similar stir on the Nu Disco tip, were sitting next to each other on a flight back from a gig when the seeds were sown for their collab, "We No Speak Americano."
Starting in the underground, with support from house luminaries such as Switch, Jesse Rose and Round Table Knights, then heading to the top of Beatport ,then to the charts, where it went to #1 in 17 countries and went platinum in, amongst others, the USA, Germany, the UK and Australia, selling over 5 million copies, YBC and DCUP soon found themselves in huge demand.
But with all the touring, the guys found it hard to find the time to get together. Until now.
Andrew says, "We always intended to do more tunes together, but we just never seemed to be able to be in the same room for long enough. Then Duncan moved to Melbourne and for a while, I guess we just did our own thing."
Duncan takes up the story, "As much as we wanted to do more tunes together, apart from finding the time, we also knew that finding a sample with the same magic as Americano was a must. We didn't want to just put out tunes for the sake of it. Fast forward to now, and it just felt right to get back in the studio. We had been passing sample ideas back and forth for a while and we all just fell in love with Sugar Man. It felt right."
So after 4 years, the boys are back together with "Sugar Man", which re-envisions the classic 1970's tune by Rodriguez. Not only that, but the boys are back on the road together with a national "Sugar Man" tour (currently in full swing) and the recent "Sugar Man" mix for Triple J's Mix Up, jam packed with exclusives (online stream coming soon).
With many more tunes in the pipeline, the world is excited to see how many soundtracks to summers they have in them.
"Sugar Man" is out on Beatport on November 18, along with the Club Mix and remixes from Vanilla Ace & Darfunkh, Mason, Generik, POOL CLVB and Indian Summer.