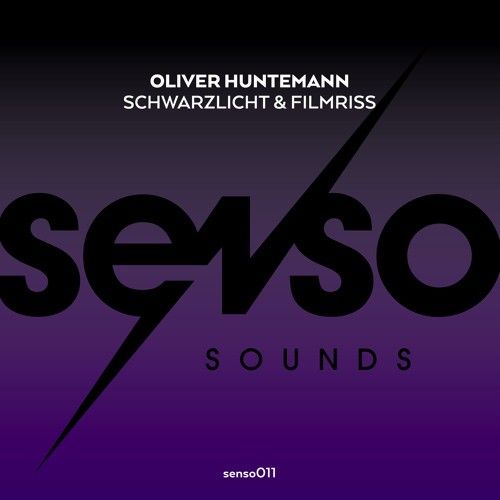 Oliver Huntemann - Oliver Huntemann – ​Schwarzlicht & Filmriss
Direct yet sophisticated, brutal yet refined, physical yet cerebral: opposites collide to perfection on this latest transmission from one of Hamburg's finest exports and a bona fide techno legend – Oliver Huntemann. Here, he returns to his very own Senso imprint with two massive tracks aimed firmly at the floor.
The airy feel of 'Schwarzlicht' with its simple kick-less beat and intricate, textured woodblocks gives way to an imposing, thorax-rattling low end that's felt as much as heard. Precision-engineered for a big system, the pitch-bent bass twists around itself like a contortionist in chains, while above, brittle piercing stabs pulse and ping.
On the flipside, the slamming kick and buzzing repetitions of 'Filmriss' cast a dark, edgy vibe. A pitched-up pulse – as if a string is being slowly tightened to breaking point – makes way for a monstrous sub bass. Deeply accomplished, these tracks are ample testimony to Huntemann's two-decade stint at techno's cutting edge.