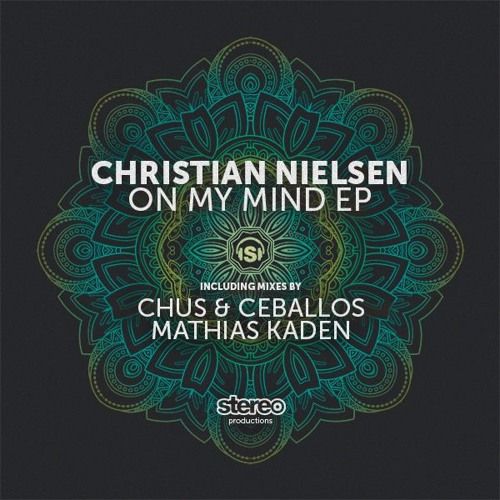 Christian Nielsen - On My Mind EP
Danish producer Christian Nielsen knows a thing or two about cooking up the sort of quality club tunes that always make a mark. DJs reach for them, dancers loose their shit to them and what more do you need? Here he returns to the label run by Spaniards Chus & Cheballos, Stereo Productions, with three killer originals and three slick remixes.
On My Mind opens things up with a feel good, vocal flecked house jam that will kick start and party and ignite and dancefloor. After that it is the label bosses who remix it and touch it up for more main room purposes with big chords, subtle builds and great explosive highs. I Don't Beg is another vocal jam with shape shifting groves and skewed synths bring a sense of dark tension. The smooth vocals are heavily treated and will make people go wild. This one comes with two remixes – the first is a deep and bubbly effort from Matthais Kaden, who is known for his work with the Watergate crew. The second is called his High Fly remix and is more upbeat and direct, going for the jugular with its peak time tech grooves. Last but not least is Whats Your Name, a a modern classic with more cooing vocals paired with crisp production. This one goes through some acrobatics as the vocal soars up top and it is a great little throwback cut with modern production that really goes off.