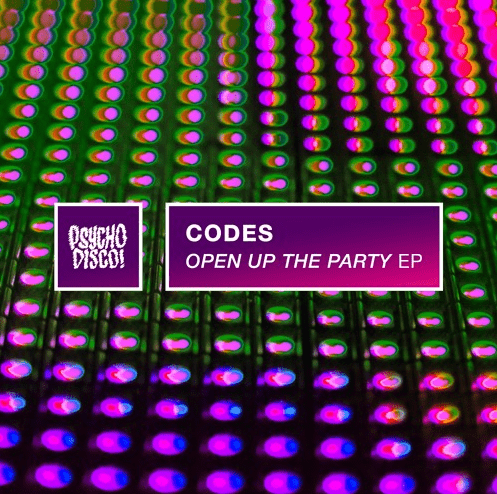 Codes - Open Up The Party EP
After the incredible success of Codes' 'BUMPS' EP in 2016, the Psycho Disco! heavyweight returns with another double feature- a new EP titled 'Open Up The Party' The EP's title track maintains a classic House edge, all while still retaining a sound that is fresh and present in 2017. "Murder Dem" flirts between having a hard edge and playful soul. In addition, the producer again pays homage to his New York City stomping ground by cutting tracks that pull influence from the legendary underground House and Hip-Hop scenes, and his background in turntablism.
If unfamiliar with Codes before now, the producer, DJ, and turnablist, has become infamous for slanging club records to the underground for some time now. His funky sample-flipping productions have landed him with releases and remixes on Fool's Gold, Slow Roast, Hed Kandi, Ultra, Main Course, and more, that have yielded him over a million plays.
The 'Open Up The Party' EP follows up the 'BUMPS' and 'Pyramids' EP and marks the third release this year on Atlanta based label Psycho Disco.