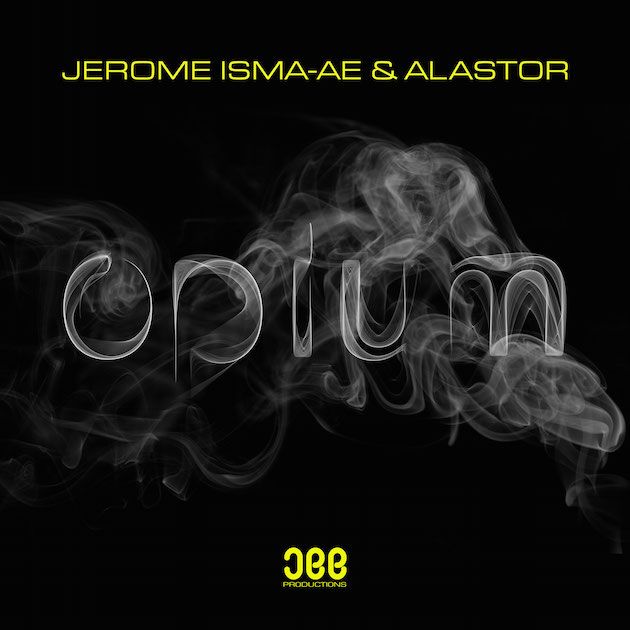 Jerome Isma-Ae and Alastor - Opium
As its title suggests, Jerome Isma-Ae and Alastor's new collaboration "Opium" is as addictive as a dance track can get. Its dark, alluring atmosphere suggests a deeper, more wicked side of progressive house and the steady, rising build leaves you craving for the dance floor. You'll be itching to get your hands on this track when it's released on September 21 via Jee Productions, a subset of Armada Music.
ABOUT ALASTOR:
Fis Shkreli aka ALASTOR and his family left war-torn Kosovo and arrived in the Bronx, NY in 1991. His interest in sound design started when his father gave him a second-hand Casio synth from a consignment shop in Brooklyn. While playing it he discovered that when the batteries ran low it would cause inconsistencies in the pitch and time. So, he began recording sound bytes off a portable recorder that his Dad used as a reporter on the Voice of America channel. It is from these first moments of youthful experimentation that Fis continues to draw his passion and vision.
Entirely self taught talent, with no formal musical training, Alastor has spent nearly 10 hours a day since 2002 honing his strengths as a producer. What once may have been considered a weakness, an "untrained ear," has become his greatest asset. He has released records on Jee Productions, Garuda, and Armada and his most recent collaboration, "Hands" with Gareth Emery, reached #8 on Beatport's trance chart.
CONNECT WITH ALASTOR
Facebook: www.facebook.com/alastorofficial
Twitter: www.twitter.com/alastorofficial
Soundcloud: www.soundcloud.com/alastorofficial
Instagram: www.instagram.com/alastorofficial