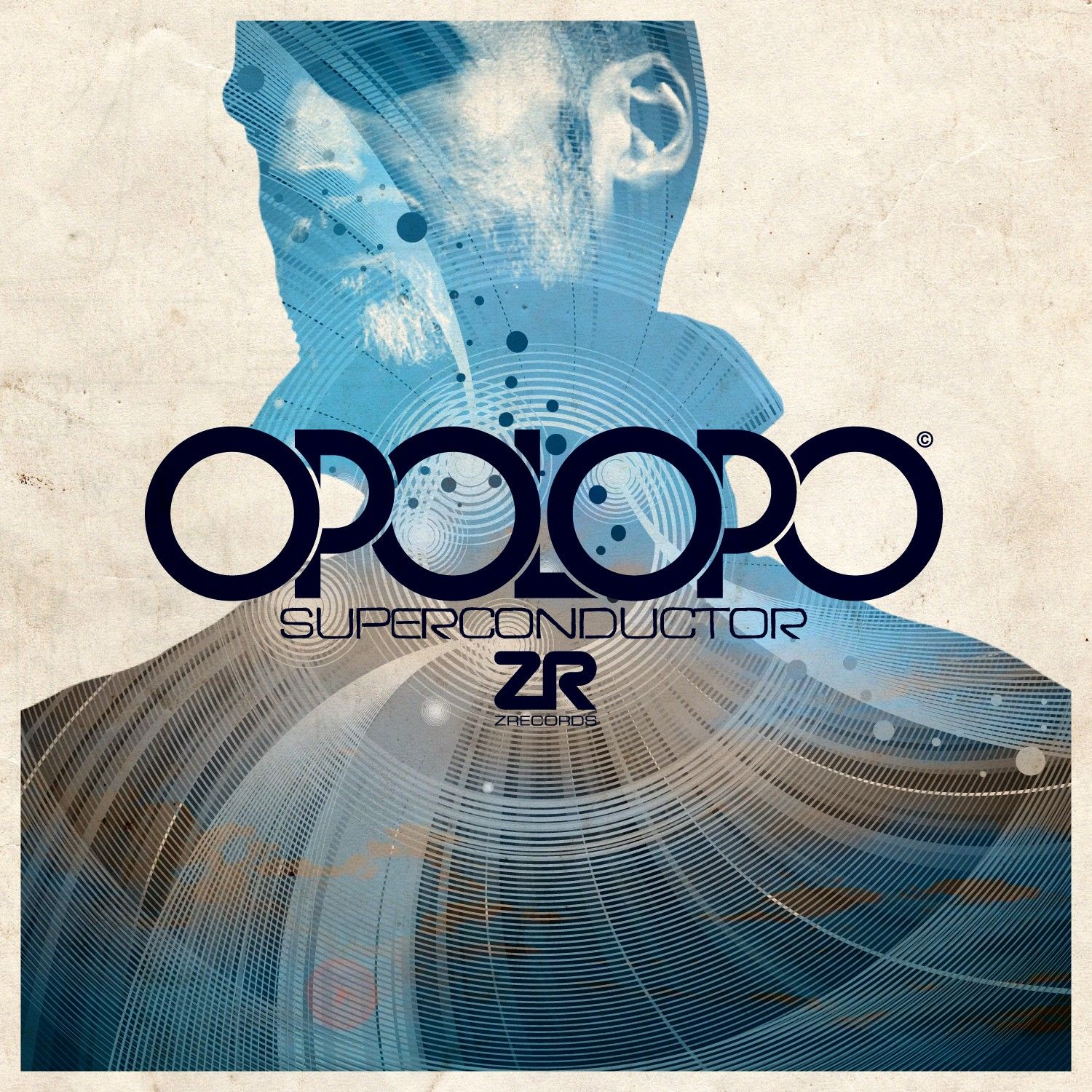 Opolopo – Superconductor
Opolopo first hove into view for many as the man behind the genre-crossing house remix of Gregory Porter's '1960 What?', a tune that finished in the Top Ten of many DJs in 2012. Labeled future jazz by some, it's only a minor part of the Opolopo story which spans genres like a musical suspension bridge.
Opolopo was born Peter Major in Zirc, Hungary, a short drive away from the beautiful tourist spot Lake Balaton, but spent a large part of his childhood touring around with his keyboardist father, listening to the fusion sounds of Herbie Hancock, Jeff Lorber, Jean-Michel Jarre and Tomita, while finally ending up in his current residence of Sweden. It's little wonder he's ended up where he is.
His work, both on remixes and original productions is imbued with a life spent listening to the soul, funk, jazz and fusion of his youth. Yet, while clearly inspired by the past, Opolopo's work still has enough clank and clamour to suggest its feet are still firmly in the present, whether it's channeling the sound of a 21st century D-Train, dark, fathoms-deep house or doom-laden dubstep. His reworking of St Germain's 'Sure Thing' suggests someone inheriting Ludovic Navarre own jazz-house crown, while 'Treat You' by Omar is underpinned by all sorts of wonkiness while Omar takes care of the topline. His remix and production work has appeared on JVC Japan, Tru Thoughts, Warner Bros, Tokyo Dawn and, of course, Z Records.
Arguably the best way to consume Opolopo is live, where he brings together DJing with an array of gadgetry that suggests an electrified Bob Dylan, switching between playing records, tweaking the vocoder, while still finding time for tasty keyboard flurries in between mixes. You don't get that with Tiësto.
While Opolopo remixes dart from René & Angela basslines to delicious house music, his album Superconductor, is channeling the '80s, a decade that has been a constant source of enrichment for the Opolopo sound. Superconductor is firmly built around the song, with many collaborations, among them Keni Burke, Diane Charlemagne, Taka Boom and others. Filleted in between even the tracks seem to a have a stronger purpose than mere fillers. 'The Run' sounds like a theme from a long-lost sci-fi programme, while 'Monolith' sounds like a tune exhumed from the vaults at Tabu Records. In short, Opolopo is a one man Jam & Lewis.
Opolopo, as you undoubtedly know, is Yoruban for 'plenty' and on Superconductor there is a superabundance of sounds, styles and, yes, tunes. Come feast.