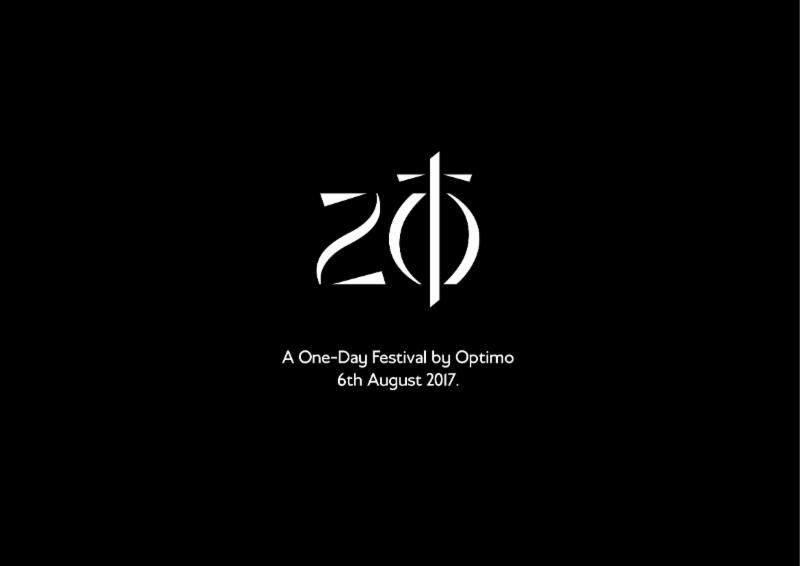 Optimo Announce 20th Anniversary One-Day Festival
2017 marks the 20th anniversary of Optimo (Espacio). Twitch & Jonnie Wilkes could never have imagined that what started out as a small gathering of like minded freaks on Sunday nights at The Sub Club back in 1997 would flourish and endure two decades later. They felt this was something that deserved celebrating, so to mark this event the duo have decided to put on a one day festival / party in conjunction with their friends at SWG3.
This will be the first music event to take over the Galvanizer's Yard next door to the SWG3 complex, as well as using parts of the building to present three stages that represents the music and ethos Optimo has loved and championed over the years.
Everyone the duo have invited is someone they feel a close affinity with personally and musically, along with a few acts they have long wanted to bring to Glasgow but didn't have the opportunity to do so until now. Those on board for the event include ADULT. Official, Apeiron Crew, Aurora Halal, Avalon Emerson, The Black Madonna, Ben UFO, Carla dal Forno (Live), Midland, The Bug ft. MISS RED (Live), Sofay & many more.
The event will run from 2pm – 11pm* (*Subject to license). A portion of the profits from this event will be donated to Glasgow's Coalition For Racial Equality & Rights and to various Glasgow Foodbanks.
OPTIMO 20
Sunday 6th August 2017
Galvanizer's Yard, SWG3
Tickets are available via www.ticketweb.uk/event/optimo-20-the-galvanizers-yard-tickets
+++
LINKS & FURTHER INFO
FULL LINE UP:
ADULT. "Official"
Apeiron Crew
Aurora Halal -LIVE
Avalon Emerson
Ribecca Mrshall
The Black Madonna
Ben UFO
Carla dal Forno – LIVE
Equiknoxx Music – LIVE
errorsmith -LIVE
Happy Meals -LIVE
KING AYISOBA – LIVE
K-X-P – LIVE
Midland
The Bug ft. MISS RED – LIVE
Nurse With Wound Official – LIVE
Optimo (Espacio)
SAL P
Sofay
Optimo 20:
www.facebook.com/optimoespacio
www.facebook.com/events
Tickets:
www.ticketweb.uk/event/optimo-20-the-galvanizers-yard-ticket