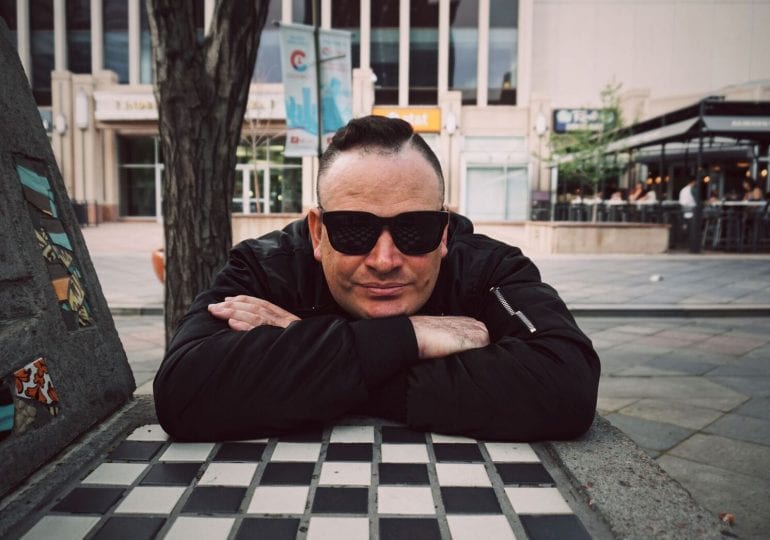 option4 HIts The Road For 10 Date Tour of US
With the launch of his much-hyped HotBOi Records earlier this year, and without doubt in the form of his life in the studio, option4 now confirms his status as house music's hottest property with a ten-date tour of the US.

With previous releases on Ninja Tune, Nurvous, Club Sweat and more besides, option4 is a highly respected producer, DJ, industry hustler and – most recently – record label bossm with his label HotBOi Records getting the dream start in early January, with Mixmag championing the label's very first release, Will Clarke's On The Train.

Now with the label about to drop it's second release – the insanely in-demand Lifeline from option4 himself – the Denver house legend is heading out on the road for ten dates across March and April set to take him to the next level.

For several dates option4 will be joined by collaborator and Dirtybird / Anabatic mainstay Worthy. Over the years they have built up a close musical bond, and the shows will undoubtedly be some of the best parties of the year for fans of raw, quality house music.

Of the decision to launch his own label, option4 state: "Above all else I wanted to try and create something that mattered again. Music seems so disposable nowadays and this is my attempt at trying to rectify that by creating a culture that encompasses more than just music or events.

"I wanted to create something people cared about: to push things forward and take an artistic approach to running a label and build a brand and the artwork and merchandise is an important part of that. I wanted the art to reflect things that were big BEFORE social media. So as well as the music I want to create RARE merchandise that makes people feel special when they're able to obtain it and not stop there."

Now in keeping with the label's ethos of dropping raw, top quality house cuts, option4 steps up to the plate with Lifeline: a the deeply personal, banging club weapon that is arguably the hottest house record in the world right now.

For more info and ticket to the upcoming shows, head to: https://www.facebook.com/option4music/

option4 – Lifeline is out 23 Feb on HotBOi Records.
FULL TOUR DATES:
MARCH 10 – THE LOFT, TAHOE (B2B WORTHY)
MARCH 16 – WONDER BAR, BOSTON
MARCH 17 – SPYBAR, CHICAGO (B2B WORTHY)
MARCH 30 – LARMIER LOUNGE, DENVER (B2B WORTHY)
APRIL 06 – FOLSOM 1015, SAN FRANCISCO
APRIL 07 – STANDARD ROOFTOP, LA (B2B WORTHY)
APRIL 13 – KREMWERK, SEATTLE (B2B WORTHY)
APRIL 14 – BANG BANG, SAN DIEGO (B2B WORTHY)
APRIL 27 – VENUE TBC
APRIL 28 – WET ELECTRIC FESTIVAL, PHOENIX
+ MORE DATES TBA