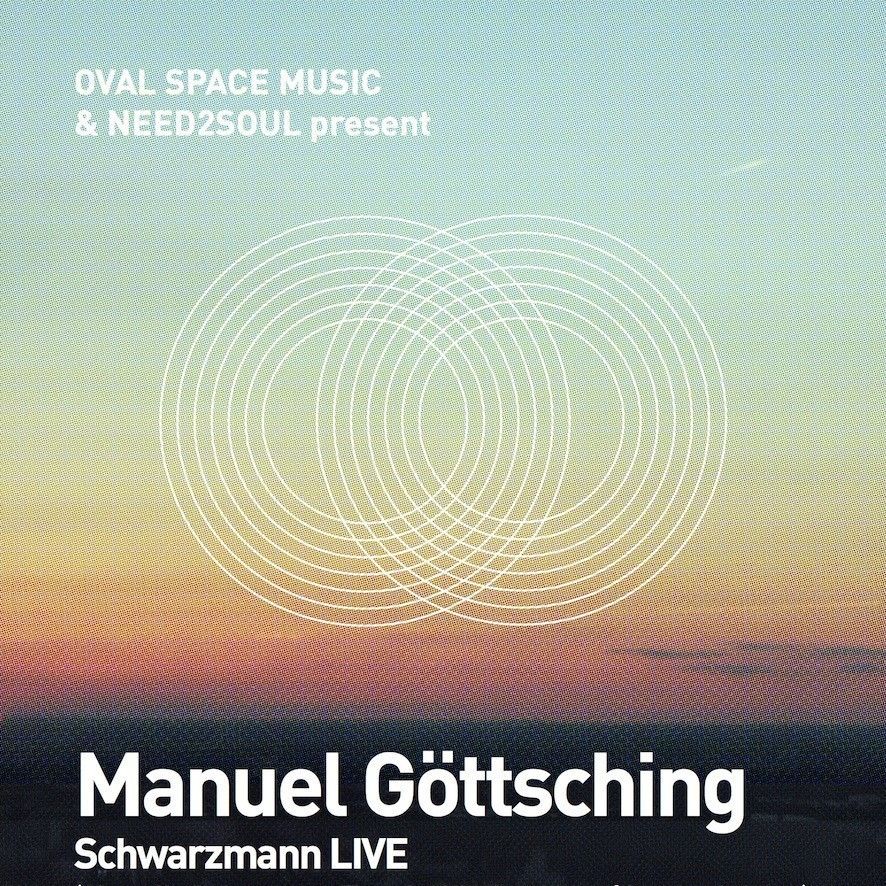 Oval Space Music and Need2Soul present Manuel Göttsching
Manuel Göttsching's first performance in London for 13 years comes to Oval Space on September 5th. The event, curated by Oval Space Music and Need2Soul is a daring, diverse and spectacular showcase of live music from Manuel Göttsching and Schwarzmann.
Oval Space Music and Need2Soul combine a truly rare performance from the outstanding musician and composer Manuel Göttsching with the exciting UK debut of Schwarzmann, the new incredible live act from Innervisions very own Henrik Schwarz and Frank Wiedemann of Âme. The evening of live music promises to be an impressive and tasteful nod to the exceptional talent that has graced electronic music.
A key figure in modern music history, Manuel Göttsching has been hugely influential in the development of house and electronic music, pioneering the German electronic Krautrock music movement alongside such acts as Kraftwerk and Tangerine Dream. This special occasion marks his first London appearance in 13 years, since selling out The Royal Festival Hall with Klaus Schulze on the 40th anniversary of Ash Ra Tempel. Manuel's ability to create beautiful and atmospheric soundscapes is unparalleled, with compositions such as 'E2-E4' drawing on the sounds of disco, house and techno through the decades. This is an exceptional opportunity to see Manuel Göttsching in the flesh.
Last year Frank Wiedemann teamed up with Henrik Schwarz as Schwarzmann, to present stunning and ambient live shows. Experimenting with improvisational techniques, they curate clever on-the-fly sets that never sound the same.
This September will be the first time they perform as Schwarzmann in the UK. Henrik Schwarz is a talented and wellrespected house and techno producer and DJ, often found making music with his Innervisions counterparts Âme and Dixon, and releasing critically acclaimed music such as 2009's 'The Grandfather Paradox'. He also worked with jazz musician Bugge Wesseltoft for their breathtaking 2011 album 'Duo'. Henrik strives to push musical and technological boundaries with his live laptop sessions.
Frank Wiedemann, is also known as one half of DJ and production duo Âme, part of the of the Innvervisions collective. With his fellow producer Kristian Beyer, Âme have gained respect for the consistently high quality releases such as 'Erkki' in 2012 and this year's remix of The xx's 'Reunion', which garnered widespread attention.
This evening of acclaimed musical talent, which heralds Oval Space Music's new expanding Thursday Night Live series, lines up two fascinating and unmissable live performances from Manuel Göttsching and Schwarzmann this September for a very special Oval Space Music and Need2Soul event that will take the audience on a journey through the history of electronic music.