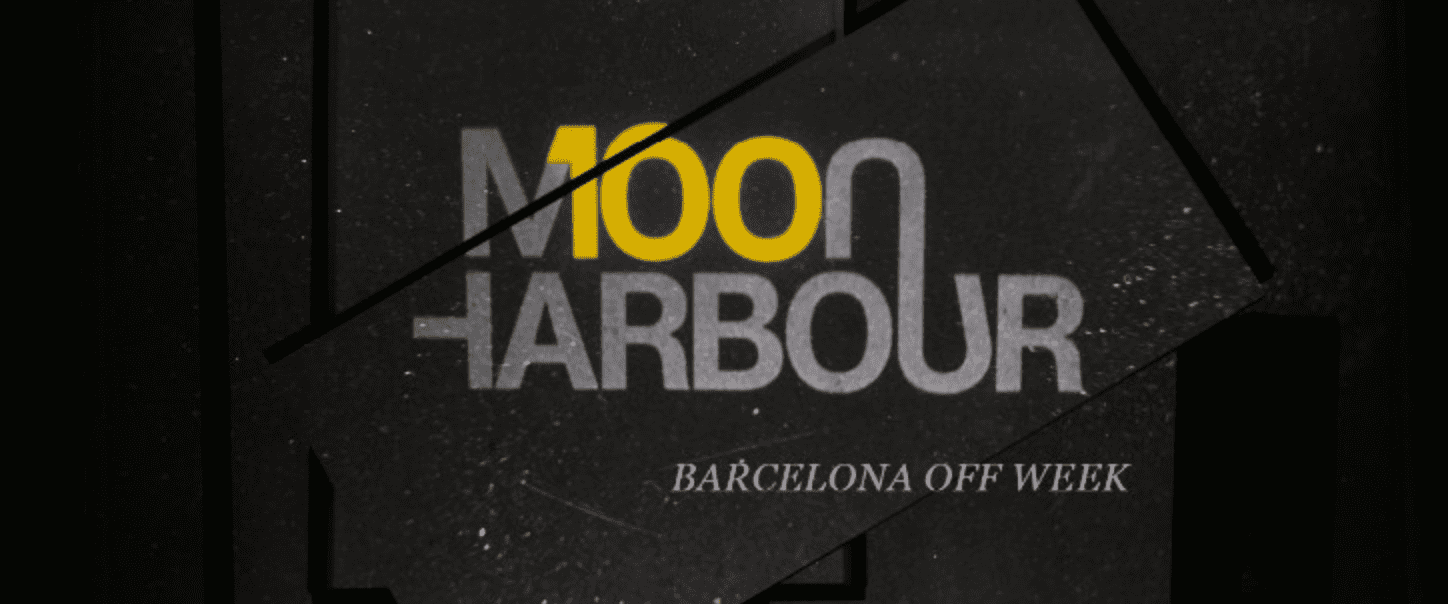 Pacha brings Moon Harbour to Barcelona during Off Week
On Friday 16th June, during Barcelona Off Week, Pachá has scheduled a night dedicated to the German label Moon Harbour Records.
Matthias Tanzmann, creator of the label leads the line-up which continues with Moon Harbour´s top figures such as Dennis Ferrer, Andrea Oliva, Steve Bug, Emanuel Satie, Dj. T, Luna City Express, Daniel Stefanik, Anek and Zohki.
In the 2017 edition of Barcelona Off Week, one of the days can be enjoyed with the presence of German label, specialized in house, Moon Harbour Records thanks to PacháBarcelona. Friday 16th June has been the selected night and Matthias Tanzmann, the label's creator, will be headliner.
Tanzmann is considered as one of the contemporary artists that has contributed the most to the development and redefinition of house music internationally. He has contributed to this task alongside DJing, accumulating residencies and performances in the best clubs and festivals, earning an name for naturally conquering the dance floor, but also as a producer, releasing on the most important labels and creating his own too, Moon Harbour. A platform where the German artist provides a space and opportunities for new talents and new ways of living electronic music, managing to create his own legacy. Dennis Ferrer, one of the main faces of Moon Harbour´s family will be there too. There is no style that can resist to the New Yorker´s talent whose successes can be counted by dozens. He reached the zenith with Afro House, he endured there with the arrival of Tech and he has made Soul his distinguishing mark proving that electronic music and himself are synonymous. Andrea Oliva, who has managed to build one of the most envied careers in the sector, couldn't miss the event. He has released on the best labels, as his work on Moon Harbour proves, and he has played at the best clubs, Ibiza being his natural habitat. And if we are talking about Matthias Tanzmann and Moon Harbour there is a name that cannot be forgotten, Steve Bug, Tanzmann's inseparable fellow. An indispensable figure in the German scene as a DJ and as a producer, owner of Poker Flat and Dessous.
The line-up continues with the rest of Moon Harbour´s family: Emanuel Satie, an upcoming promise in the scene, Dj.T, a genuine intellectual of the scene, Luna City Express, exponents of the new generation of German house, Daniel Stefanik, Deep House guarantor and Danish duo Anek and Zohki, Tanzamann's personal bets.
House in its most underground and personal aspect, away from multitude trends, with Moon Harbour taking the lead at Pachá Barcelona on Friday 16th June.
www.pacha.com