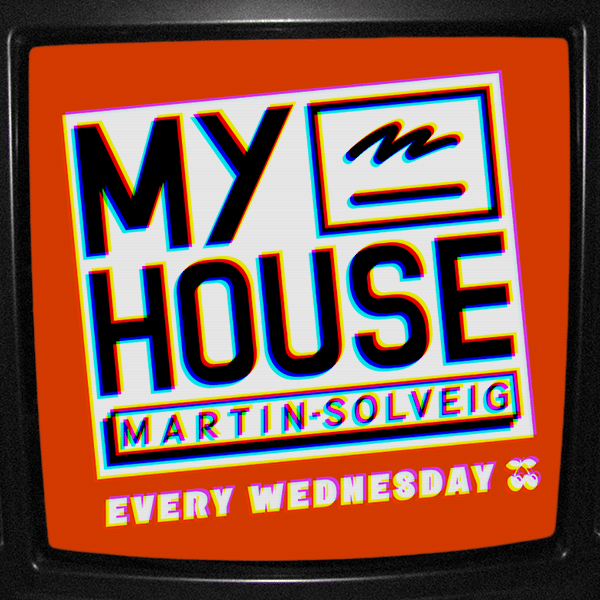 Pacha Ibiza and Martin Solveig announce My House is back!
Pacha and Martin want everyone to feel at home this 2017, it's no wonder they keep on repeating their motto night after night: My House is your house!
Solveig's latest video clip "Places" was filmed last season on the island and it sets off the style of what this new 2017 My House experience will bring to Pacha Ibiza.
​Get your tickets: http://bit.ly/Solveig2017

Pacha Ibiza is delighted to announce that My House will be back every Wednesday from May 31st to October 4th. 19 weeks during which the charismatic Martin Solveig will achieve the amazing feat of bringing together a whole range of musical acts. The Pacha and My House teams join forces again to offer a brand new My House season full of wondrous surprises.
My House has been shining brightly since its very first night at Pacha Ibiza 3 years ago. This success is based on Martin's wish to free himself from the shackles of the electronic genre, not to mention Pacha's healthy determination to make you feel at home.
Whether you prefer underground or mainstream house, My House sets are always full of fun and ground-breaking tracks. Artists like Mark Ronson, Diplo, M83, Tchami, A-Trak to name a few are just some of the guest DJs who have been invited to reflect the variety of the electronic world. This musical open-mindedness has become a trademark and have made these Wednesdays absolutely unforgettable.
The only thing we can reveal right now is that My house has prepared a breath-taking summer 2017 line up!

2017 marks 50 years of Pacha, a year you won't want to miss!
#pachaforever