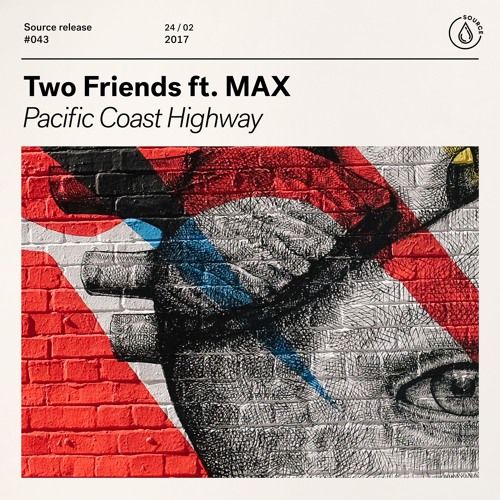 Two Friends ft. MAX - Pacific Coast Highway
The Friends are back, and this time they're bringing the noise with the announcement of a new single as well as a three track EP, out Feb 24th. 'Pacific Coast Highway', released today via tastemaker imprint Spinnin', is the first single to drop and is available to stream now.
Few can dispute the success Two Friends have had so far in their career. With an astounding 20 Hype Machine #1's to their name, as well as support from the likes of Tiesto, Krewella and The Chainsmokers (who gave their Blink-182 remix a spin at their Coachella and Ultra Miami shows last year), Two Friends have all but conquered their self-entitled 'soul house' genre. With the release of 'Pacific Coast Highway', they show off a new side of their dance-pop tendencies.
Featuring the smooth vocals of MAX, a producer/vocalist from NYC who's been turning heads thanks to his wildly popular originals and features, Pacific Coast Highway is an ode to the blissful escapism that romance brings. With a playful topline, heartfelt lyrics, and pumping horns, this is certainly one of Two Friends' strongest originals to date.
A word from the guys:
"We grew up on the California coast literally a minute from the iconic highway so this song has always meant a lot to us. Some songs come together super quickly- this one took a few years but stood the test of time. MAX is absolutely killing it with his solo act as well as with his new duo Party Pupils – been a pleasure to get to know him through the process! Cannot wait for the rest of it to come out- stoked this gets to be the song to introduce it all."
Fans can look forward to another single before the full EP release on Feb 24th. Stay up to date with all new Two Friends announcements via their socials below.