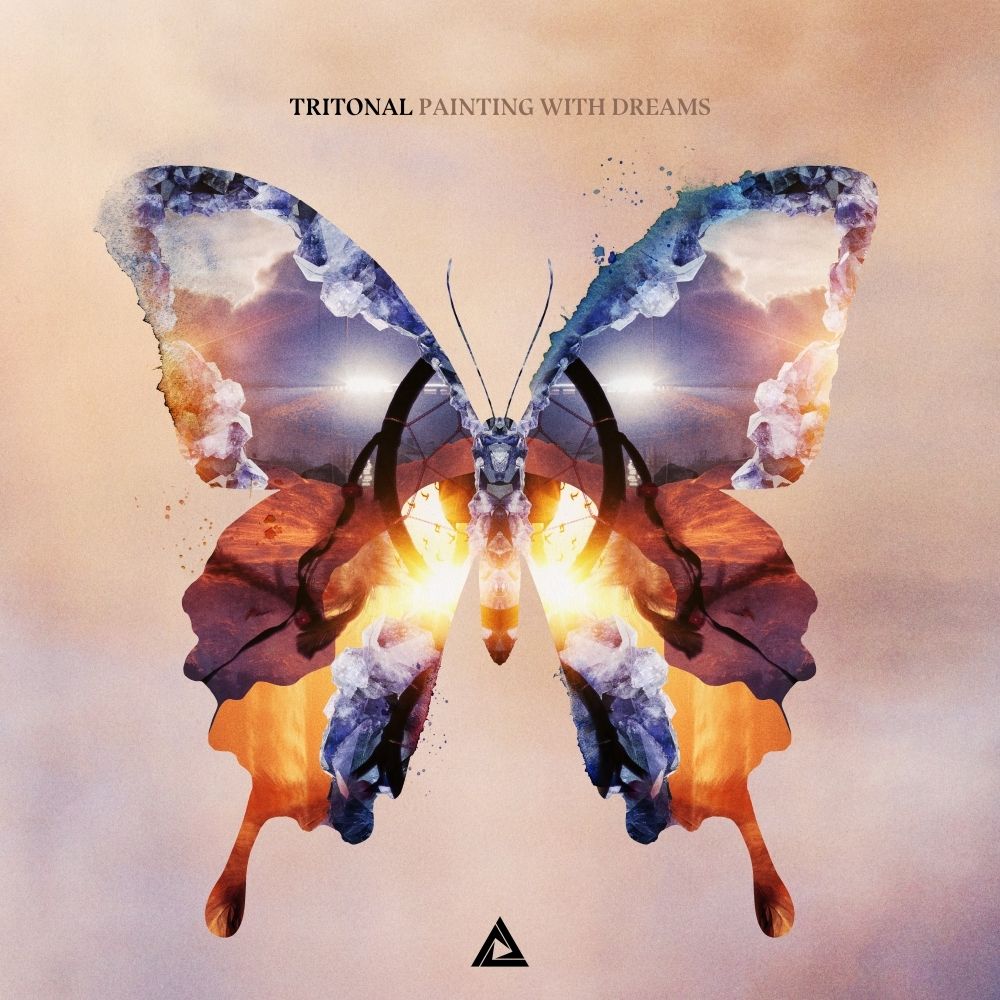 Tritonal - Painting With Dreams
Ever since Tritonal's mutual inception, their melodic mantra has continually pushed the envelope – with a sound that's both meticulous in its composition and unbridled in its creativity, Tritonal have earned their expansive, international following. Firmly rooted, with an unparalleled dedication, 'Painting With Dreams' is Chad Cisneros & Dave Reed's eagerly awaited second studio album.
Comprised both of fabled Tritonal productions such as the hit single that opened this year's album journey, 'Blackout' featuring Steph Jones, their new smash 'Broken' with the global superstar Adam Lambert, and the euphoric 'Getaway' alongside Angel Taylor's ground breaking voice, this is a body of work packed full of current and future classics. Also offering more club-oriented productions such as 'Rewind' alongside delicate, piano-centric arrangements like the opening 'Tela Quota' and the title song 'Painting With Dreams', the album is an expansive, genre blending work of art, which explores Tritonal's beloved sound whilst also further establishing them as truly talented song-writers with as yet unheard, unique productions including 'Livin' The Dream', 'Running Into Me' with Jaden Michaels, 'Set It On Fire' with Fred Page, 'Only Mortal' and 'Waiting For You'.
Tracklist
1. Tela Vuota
2. Broken with Jenaux feat. Adam Lambert
3. Waiting 4 U
4. I Feel The Love
5. Getaway feat. Angel Taylor
6. Rewind
7. Painting With Dreams feat. Shy Martin (Nothing Like Them)
8. Blackout feat. Steph Jones
9. Livin' The Dream
10. This Is Love feat. Chris Ramos & Shanahan
11. Running Into Me feat. Jaden Michaels
12. Set It On Fire feat. Fred Page
13. Escape feat. Steph Jones
14. Only Mortal feat. Nick Sibicky
Connect with Tritonal :
http://www.tritonalmusic.com
http://twitter.com//tritonal
http://www.facebook.com/tritonalmusic
http://soundcloud.com/tritonalmusic
https://www.youtube.com/user/TritonalTV
Connect with Enhanced :
http://www.enhancedmusic.com
http://twitter.com/enhanced_music
http://www.facebook.com/EnhancedMusicLtd
http://soundcloud.com/enhanced
https://www.youtube.com/user/EnhancedMusic