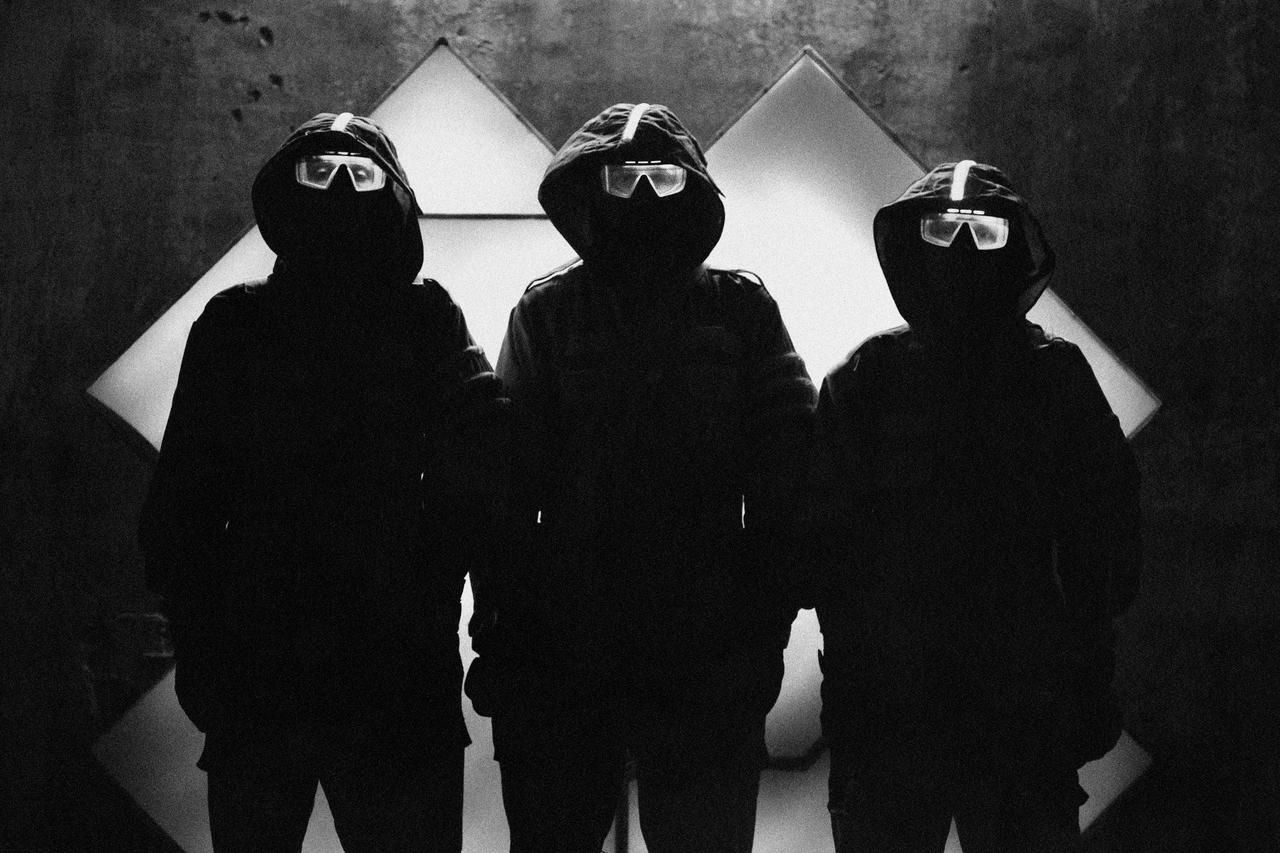 Gudrun Von Laxenburg - PANIC!
PANIC! is crafted by a trio who've dedicated their lives to electronic music. Taking influence from some of the biggest bands to shape the genre, they've created their own path to follow, with PANIC! signposting their first leap into its history books. For fans of The Prodigy, The Chemical Brothers and Justice, the album is a succession of ten tracks channelling Gudrun Von Laxenburg's electric live performance. This is something they've become renowned for, as well as the meticulous technological standards pushed into every one of their records.
Making themselves known throughout the live circuit, their grassroots following has expanded into a worldwide fanbase, stretching from their hometown in Austria to across the Atlantic. The release of their debut LP on Skint Records / BMG demonstrates why the imprint were so keen to add the band to their ground-breaking roster. With a reputation stretching throughout decades, Skint have been on the forefront since the beginning. Once again, they prove their undeniable A&R skill, selecting the album's demo after it was placed on their desk prior to Gudrun's exclusive signing. However, they were aware of the band's live notoriety, so coupled with an array of stunning tracks, there was no question about bringing them into their legendary ranks.
Already stand out records on the LP are Moving Water ft. Eloui, Revolution and Just Can't Get Enough ft. Pressyes, three singles which helped build the anticipation around PANIC!'s release. Alongside the electro, crunching beats of Planet of the Arps, the twisted vocals and strident melody of Losing Control and the percussive hooks of No One Else, Gudrun deliver an impressively diverse collection of tracks. The anthemic sonic of We Are the Beats helps to expand their musical repertoire, adding an edgy overture to the album. Jonesys Lullaby gives a softer touch, with slowly elevating synth patterns drawing you into the mix. Whilst What Whoop presents a pumping, bass heavy dancefloor offering, the album finishes with The Return of the Unicorn, closing with a cinematic, spoken word sample and dropping into electronic shreds, giving it a metallic, dark feel. Gudrun leave no stone unturned, proving from start to finish that they're a band with eclectic taste.
Finally unveiled, PANIC! is set to pedestal Gudrun's talent to not just the dance music community, but the whole industry. Weaving together their incredible engineering, they've neatly packaged years of hard work and alongside Skint Records / Bmg, they're making their awaited debut. PANIC! will stand as the band's definitive release; a stepping stone towards an incredibly decorated career.
Stream and Buy: https://Skint.lnk.to/GVLPanicPR
Gudrun on Twitter: https://twitter.com/Gdrnvnlxnbrg
Gudrun on Facebook: https://www.facebook.com/gudrunvonlaxenburg/
Gudrun on Vevo: https://www.youtube.com/channel/UCiOs4fYEgOFRY_eK5dQ418A
Gudrun on Instagram: https://www.instagram.com/gudrunvonlaxenburg/
Gudrun on Spotify: https://open.spotify.com/artist/707WGtBEftvZnyZks60n0c
Skint on Twitter: https://twitter.com/skintrecords
Skint on Facebook: https://www.facebook.com/skintrecords/
Skint on YouTube: https://www.youtube.com/user/SkintRecords