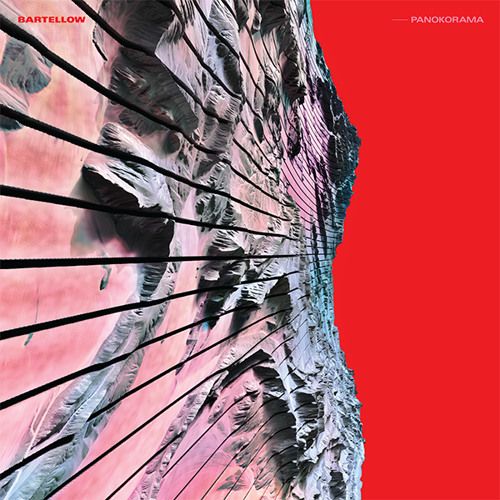 Bartellow - Pankorama
Bartellow has long been associated with the ESP Institute through Tambien, a trio formed alongside Bavarian cohorts Marvin and Valentino, who have released seminal dancefloor material over recent years.
With his debut album Panokorama, we are invited into a completely different world of Bartellow's creation-a place where influences become a melting pot of mood, nuance and texture, and where instrumentation is abstracted from a variety of cultures, including those that exist solely within his imagination.
Bartellow has found a way to merge Primitivism with Retrofuturism, identifying their point of intersection and reveling in their union across ten songs. While his academic background as a Jazz musician certainly informs both his progressive approach to composition and non-linear production, it is his obsession with electronics and synthesis that shape his current musical climate.
The title Panokorama stems from Bartellow's visualization of the album, a surreal landscape with a foreign presence centrally embedded, a "panorama" punctuated by a "ko"-although a hybrid word that reads as nonsense, it somehow feels and sounds just right.
LP Title: Panokorama
Artist: Bartellow
Label: ESP Institute
Release Date: OUT NOW (Vinyl), April 7th (Digital)
Formats: Vinyl, Digital
A1 – Sala Sensi
A2 – Clypp
A3 – W.C.R.
B1 – Shufflington
B2 – EX%
C1 – Amnesia
C2 – Operator in Excelsis
D1 – Saba
D2 – Notion
D3 – Panokorama