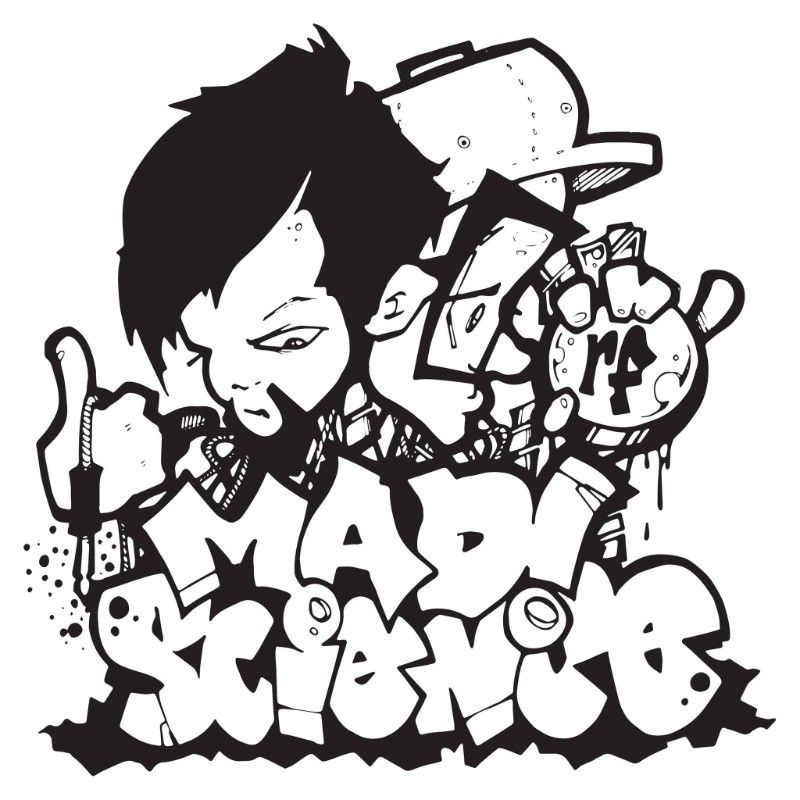 Mad Science - Parallels
Way back in the mid-90s, before either had released a record, young musician Noah Pred and burgeoning house DJ Rennie Foster came together to create Mad Science Productions – a name that went on to appear on numerous party flyers and mix tapes in their native BC.
Using synths, Grooveboxes, drum machines, and any gear they could get their hands on to improvise, they laid the groundwork for the underground house and techno sound these two prolific Canadians have since become known for worldwide.
The first Mad Science mix tape was recorded in Rennie's downtown Victoria apartment using two turntables, some thrift store records, some unique house records, a four track, and a Moog synth kit from Radio Shack. The hand-drawn cover featured artwork from Jeff Ladouceur, now a widely published artist based in NYC. This new release features Rennie Foster's own hand drawn style, similar to the illustrations he did for both Noah and Rennie's first records.
As the two friends both began to experience momentum with their own music, Mad Science took a back seat to solo operations, with many different cities along their individual paths. Montreal, Toronto, and finally Berlin all played a role in Noah's development as a producer and DJ, while Tokyo and Detroit became Foster's second homes. Although they continued to release each others' music from afar – including two records from Rennie on Noah's acclaimed Thoughtless imprint and Noah's recent remix for RF – BC remained their common bond.
Well over a decade since their previous studio session, Parallels was recorded during a brief stay on a remote island in BC – where Noah and Rennie had first worked on music together. Using an Ableton Push 2, an Elektron Analog Rytm, a Roland AIRA TB-3 and a VT-3, it didn't take long to access the unique creativity that inspired those initial jams so many years before.
As if the time and distance between was just a fleeting mirage, Mad Science was once again in full effect: two days of intense musical partnership resulted in this offering of three raw yet futuristic jewels. RF is proud to present Holograms, Diagrams, and the title track, Parallels. Mad Science is back!