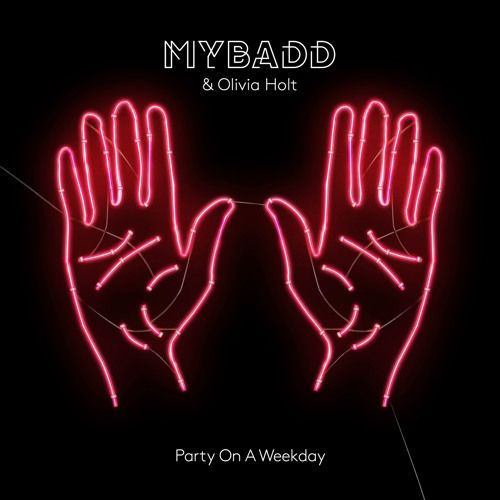 MYBADD - Party On A Weekday
HOT HOT RECORDS launches today with the release of MYBADD's debut track 'Party On A Weekday' featuring Olivia Holt. The label, an imprint of Polydor, will aim to release tracks from new artists on a regular basis, with the second set to follow later in the month. The music speaks for itself, just straight up pop and dance tracks direct to an audience that loves a hit song.
Kicking things off will be writer/producer-turned-artist MYBADD with the happy-go-lucky track, 'Party on a Weekday' featuring Hollywood Records pop star Olivia Holt, a Disney alumni who is currently filming as one of the leads in Marvel's new series 'Cloak & Dagger.'
MYBADD, aka Jamie Haj, studied music production after turning down a place at the prestigious Ravensbourne (formerly Bromley Art School, home to David Bowie, John Leckie and Stella McCartney amongst others). This proved to be a wise move as he was soon working up tracks with the likes of Kideko, Blonde, Becky Hill and M.O., leading in turn to him becoming the first artist to be signed to HOT HOT RECORDS.
Talking about the track, MYBADD said: "I'm really happy to have Olivia Holt featuring on my first release! She's already achieved so much as an artist and an actor in her own right and I'm excited to see what we can accomplish together with the release of 'Party On A Weekday'."
Olivia Holt says of the track: "I'm so excited to be collaborating with MYBADD for his first release! He's an incredibly talented producer and as soon as he sent over 'Party On A Weekday' I knew I had to jump on it. I can't wait for everyone to hear it!"
The blistering track will be available via all digital partners on April 7th.
Get Ready for HOT HOT RECORDS – it's going to be pure FIRE!
Listen here > https://MYBADD.lnk.to/aIIFy