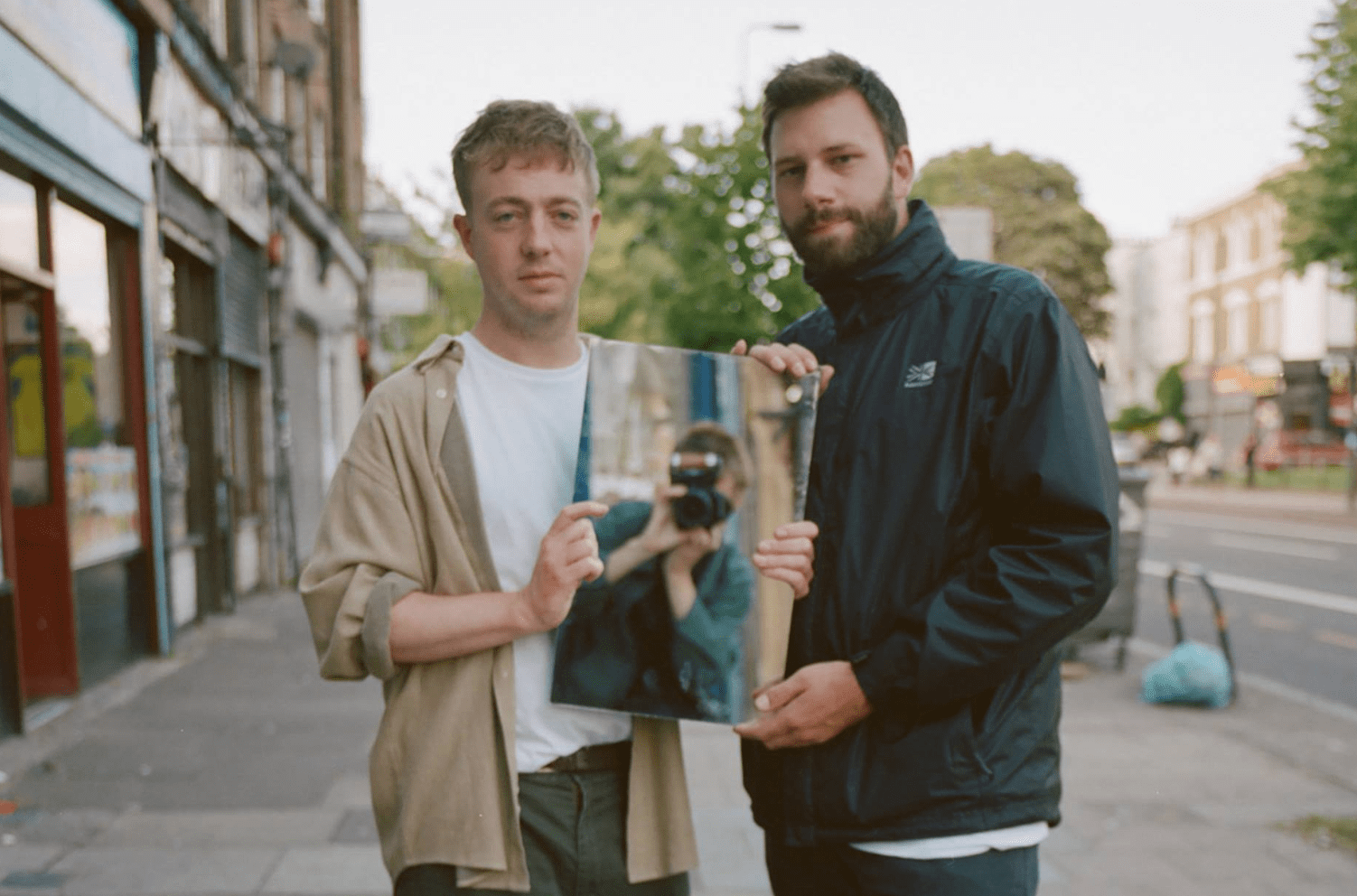 PATTERNS NEWS : Mount Kimbie, Kornél Kovács, Hunee, Nicolas Lutz, Special Request, Object Blue, Gilles Peterson, Bakar, Or:la, DJ Pierre, These New Puritans, upsammy, Tirzah, Baltra, Sherelle and more playing across April, May and June
Brighton's revered seaside spot Patterns has plenty to offer over the coming months, pulling together solid live and electronic line-ups across back to back weekends. Mount Kimbie, Kornél Kovács, Object Blue, Riz La Teef, World Peace and more have just been announced to join the likes of Nicolas Lutz, Special Request, Gilles Peterson, Bakar, Or:la, DJ Pierre, Hunee, Horse Meat Disco, These New Puritans, upsammy, Tirzah, Baltra, Sherelle, Etta Bond and so many more from April to June. Mega. On top of the standard fun, Patterns will be linking up with some of Brighton's most loved events to host after parties and special events, including Brighton Music Conference, The Great Escape, Love Supreme, Funk & Soul Weekender and Brighton's best colourful community celebration; Pride. For full info on shows and to grab tickets, head here : https://bit.ly/2HaYXut
FESTIVALS + SPECIAL EVENTS –
Across the Spring months, there's plenty of festival related events to look out for. Towards the end of April, Brighton Music Conference will take over the city with showcases, panels, workshops and more focusing on the electronic music world. Patterns will host two serious after sessions with NY bass queen Jubilee on Friday 26th and cosmic explorer Nicolas Lutz on 27th April. A few weeks later, there are famed The Late Escape afters with two extremely special B2B parties – 'Klub Kiwi' with Conducta, Mind Of A Dragon, Sharda and L U C Y on the Friday and DUMMY magazine hosting Mount Kimbie, Object Blue, Danielle and more on the Saturday.. Following this, Funk & Soul Weekender partner up the following weekend with Auntie Flo, Gilles Peterson and XOA on board, expect dusty grooves and rare records from these guys. Things will get raucous on the in June when Patterns teams up with Brighton fave, PRIDE, where Horse Meat Disco will bring their trademark collection of classic house, disco, techno and more to Patterns. Finally, moving into July, Patterns will have their very own stage at Love Supreme Jazz festival. More info to come.
WHAT'S ON –
Week in, week out, Patterns brings diverse and thoughtful line-ups to its basement space; mixing globally acclaimed names with breakthrough talent to watch. In April, there's some serious Friday nights in store from Patterns regular Foundations session. With a brand new set design, live art and immersive elements, Foundations bring Jubilee, Master Peace, Summer 99, Para Fiction and more to the intimate space. On Saturday's, there's bass, techno, house, disco, acid and more – find Nicholas Lutz, Mella Dee, DJ Pierre, Special Request and more on soundtrack duties.
Moving into May, Foundation Friday's continue with all things UKG, jungle, DnB and grime, with hi-energy sets from Riz La Teef, Neffa-T & Jook, Fixate, Sherelle, Conducta, Mind Of A Dragon, Sharda and more; with Riz stepping up with a strictly 130-140 set on the 3rd. Continuing her residency, Or:la invites upsammy and Charles Green to join her on selection duties too, expect cosmic oddities and oddball electronica from these three. Another huge night is set for the 25th when Hunee plays, expect all killer no filler tracks from this king. May sees the The Great Escape's Late Escape parties, and the Funk & Soul Weekender on the cards too.
June sees another serious team of DJs and live acts. Just a few things not to miss; feel-good disco and house comes from the Horse Meat Disco on Pride weekend, plus Kornél Kovács, Balta, O'Flynn all across the month. One for the high-level BPM heads, on 14th for a history of DnB session with Source Direct, plus there's jungle and beyond from Grey Code and guests as Foundations team up with Wheel It. Tickets for all shows vary in price, more info here : https://bit.ly/2HaYXut
As well as the club shows, there's a solid-gold roster of live acts joining too; find Ruby Rushton, Tenderlonious, Etta Bond, Tirzah, These New Puritans, Bakar, Foreign Beggars and loads more top quality acts across the three months. Everything from soul to jazz and hip-hop to indie can we found.
Patterns has cemented its place as a centre for creativity in the South East, providing a hub for new music, art and culture in the community. The basement space welcomes hundreds of music lovers each week, providing an intimate gig space and live music venue, whilst the upstairs is an ideal hangout where visitors can relax inside or on the beach-facing terrace. Patterns is an ideal spot to immerse yourself in the local Brighton lifestyle, whether a local or out of towner visiting for a day or two.
PATTERNS Q2 CLUB LISTINGS
TICKETS : https: http://bit.ly.2HaYXut
05.04.19 Foundations Free Jungle Party
06.04.19 Patterns with Mella Dee (All Night Long)
12.04.19 Foundations x Shades: Master Peace, Summer 99, Para Fiction + more
13.04.19 Patterns invites Memory Box with DJ Pierre
19.04.19 Escape In the 90s with Full Intention
20.04.19 Patterns invites Soirée x Emergency Room: Special Request (All Night Long)
26.04.19 Foundations: Jubilee (Official BMC After party)
27.04.19 Patterns with with Nicolas Lutz (3 Hour Set) (Official BMC After-party)
03.05.19 Foundations x SWTCH: Riz La Teef (130-140 set), Neffa-T & Jook
04.05.19 Or:la invites upsammy and Charles Green
10.05.19 The Late Escape: Klub Kiwi with Coducta, Mind Of A Dragon, Sharda, L U C Y & Movement
11.05.19 The Late Escape: Dummy presents Mount Kimbie (DJ Set), Object Blue, Danielle, Ploy & DUMMY DJs
17.05.19 Foundations x Funk & Soul Weekender: Auntie Flo, XOA & Ahadadream
18.05.19 Patterns invites Funk & Soul Weekender with Gilles Peterson, Robert Luis & Stevie Wonderland
24.05.19 Foundations x Tropicalé: Free Carnival Party
25.05.19 Patterns with Hunee (3 Hour Set)
31.05.19 Foundations x 23 Degrees 160 Special: Sherelle B2B Fixate
01.06.19 Patterns with Horse Meat Disco
07.06.19 Foundations
08.06.19 Patterns invites Good Life : Kornél Kovács
14.06.19 Foundations x Materials: A History of DNB with Source Direct
15.06.19 Patterns with Baltra (DJ Set)
21.06.19 Foundations x Wheel It: Grey Code
22.06.19 Patterns with O'Flynn
28.06.19 Foundations
29.06.19 Patterns invites
PATTERNS LIVE SHOWS
04.04.19 Ruby Rushton
05.04.19 Jay1
06.04.19 Tirzah
10.04.19 Etta Bond
18.04.19 The New Puritans
22.04.19 Milo & Elucid
04.05.19 Bakar
06.05.19 Kyle Falconer
12.05.19 Matthew and the Atlas
15.05.19 Hen Ogledd
16.05.19 Gong
21.05.19 Maisha
24.05.19 Foreign Beggars
25.05.19 Gnod
07.06.19 D'One
08.06.19 OSHUN
09.06.19 Hop Along
21.06.19 Laura Stevenson
+ MORE TBA : Follow via socials for announcements