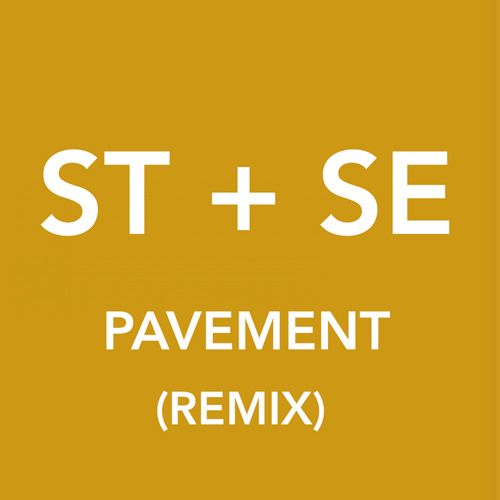 Stray Echo - Pavement (Sofi Tukker Remix)
Brooklyn producer and songwriter Stray Echo has enlisted the Grammy Nominated Hype Machine hit-makers Sofi Tukker to spin the celebrated summer track 'Pavement' into a highly addictive remix, out 9th December.

Bolstered by a quilt of African influenced beats, catchy guitar riffs and pop vocals, the trio's collaboration presents a zesty blend of electro-pop beats and bass lines; with all the 70's funk of Chic and addictive West African influence of William Onyeabor. Former front-man of The Postelles, who toured with Interpol and were championed by NME, Stray Echo's Daniel Balk has since turned to fusing musical genres and epochs. Influenced by a team of African funk/soul artists like The Funkees, Joni Haastrup, what struck Balk the most about these artists was that "…they can speak about political revolution and hitting on a girl in the same song or even sentence." Wanting to reciprocate this in 'Pavement', the lyrics span topics from a sexual relationship, to the role of the internet in politically charging our society. Balk admits "it was actually fun in a weird way to sing those lyrics over such a light hearted chord change."

Sofi Tukker are also keen to challenge the musical status quo by creating world music for a wider audience. The duo, comprised of Sophie Hawley-Weld and Tucker Halpern, have been hotly tipped across the board by The Fader, Billboard, Guardian and Interview Magazine after releasing their debut EP on Ultra Music, culminating in a Grammy nomination for best dance recording. Last year saw a flurry of viral singles, sell-out gigs, supporting M83 on their summer tour and the highly-anticipated release of 'Soft Animals', an impressive 6 track dance project. Speaking on their involvement with 'Pavement', the duo revealed "…we were such fans of the original, we were excited about the opportunity to spin it." Not wanting to restrict each other to adopting explicit roles within the group, Sophie goes on to explain, "the most successful process for us is just being in a room together and I think the line is super blurred between who is doing what, and that's when our minds really create something we like." Much like Stray Echo's intentions with the pre-destined agenda of 'Pavement', Sofi Tukker also purposefully writes songs without fixed messages; preferring people to just get lost in the beats. This perhaps exemplifies further the suitability of this creative marriage.

Beautifully balanced by the soulful vocals and the energetic beats of electro-pop, 'Pavement (Sofi Tukker remix)' is a distinctive and truly masterful work which portrays a spontaneous shared imagining between two artists in their creative element.