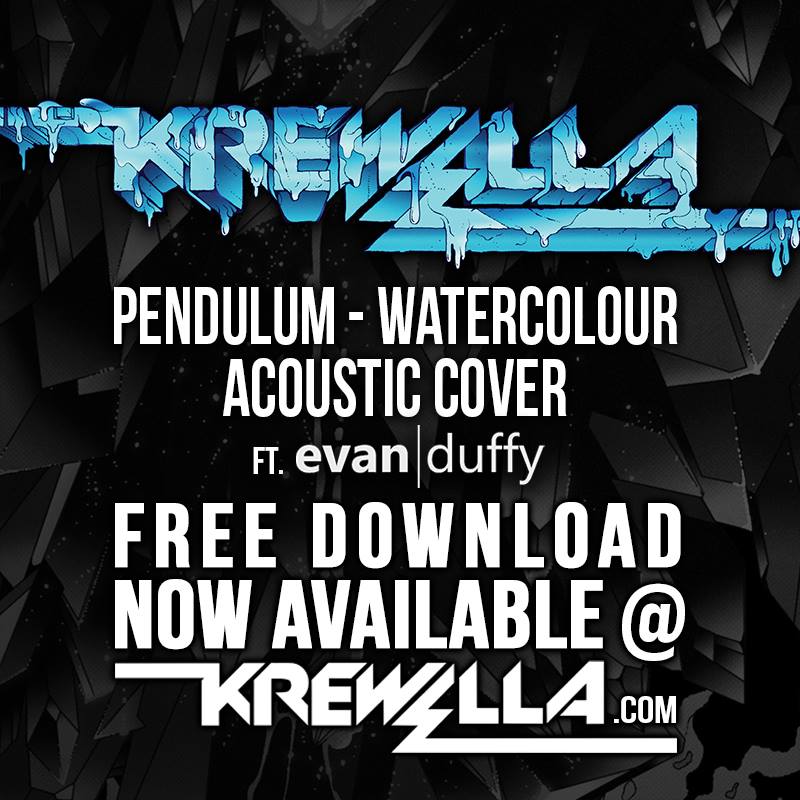 Pendulum – Watercolour (Krewella ft. Evan Duffy Acoustic Cover)
Rising threesome Krewella have some exciting news to announce in the run up to their debut album 'Get Wet' to arrive on September 23rd. In another edition of their free download #GetWetWednesday series, and following on from last week's entry of "Party Monster", today September 6th will see a rendition of Pendulum's "Watercolour" hit the Internet. The Chicago trio have also been preparing their awesome set of live shows and perform on November 26 at the Hoxton Square Bar & Kitchen in London.
Australian drum and bass megaliths Pendulum originally unleashed "Watercolour" back in 2010 as the first single from their third album, 'Immersion'. Binning their usual electronic roots, Krewella's remix is an acoustic affair that pits evocative piano sways against the vocal prowess of lead singers, Jahan Yousaf and Yasmine Yousaf. This new 'Watercolour' acoustic cover is available via an e-mail collected at Krewella.com for a free download. Fans can now listen to the 'Get Wet' LP tracklist in full exclusively on iTunes, and pre-order allows you to download "We Go Down" instantly, ahead of release date: http://bit.ly/1dYpuY2
Their upcoming tour is set to establish the trio as EDM superstars plotting an amazing live show that encompasses the work of Skrillex's set designer. The tour kicked off in Austin, Texas with over 40 dates scheduled across North America this autumn. The set was designed by Vello Virkhaus and Amanda Hamilton of VSquared Labs (known for Amon Tobin's ISAM) and constructed by Stefano Novelli, Skrillex's spaceship designer. The so-called Volcano is a 30 by 18 foot structure of LED mapped crystal-like compartments, made of two-way reflective material that allow for the appearance to change from the inside in an hypnotic "reflection mapping" effect.
Tickets go live on September 6th and can be purchased from here: http://www.gigsandtours.com/tour/krewella/